Online Psychology Degree
McKendree University offers an online psychology degree program for undergraduate students. The online psychology program is flexible for the busy adult. Students are able to apply knowledge from courses to personal and professional situations. An online bachelor of arts in psychology degree will allow you to make your mark professionally in helping others.



Social Science Degrees for Busy Adults Brochure
Why an Online Psychology Degree?

Psychology is the scientific study of behavior and mental processes. It develops theories and discovers laws to understand, explain, predict, and change behavior. Students in the online psychology program will develop the ability to express themselves in oral and written form and to think critically about human behavior, including causes, development, and outcomes. Also, students will gain a greater self-awareness, an understanding of others, and some fundamental skills relevant to behavior change.
Flexible Course Format
Courses are delivered entirely online using the course management system BlackBoard. All courses for the online psychology program are offered over an eight week period. Many students choose to take two courses during each eight week session.
Advancement Opportunities

The online psychology degree prepares students to enter graduate school in psychology and other relevant areas:


Industrial Organization

School/Community

Child

Social

Health Psychology

Counseling

Clinical social work

Occupational Therapy

Sport Psychology

Law

Divinity

Criminal Justice
Career Opportunities

Online psychology majors go on to a variety of careers including:


Mental Health Clinics

Crisis Centers

Substance Abuse Programs

Social Work Agencies

Eldercare Facilities

Human Resources & Personnel Departments

Criminal Justice Facilities

Educational System
Program Requirements
McKendree University requires a minimum of 120 credit hours for online degree completion. 40 hours must be at the 300 or 400 level and a minimum of 30 hours with McKendree. Students must fulfill the general education requirements.
Interesting Classes


Abnormal Psychology

Military Psychology

Psychology of Human Sexuality

Social Psychology

Sport & Health Psychology
General Education Requirements


Art or Music

ENG 111 English I: Academic Writing


Literature

PSY/SOC/PSI - 6 hrs from 2 of 3 areas

MTH 105 Intermediate Algebra

HPE 158 Health and Wellness

BIO 101 Introductory Biology with Lab

CSI 120 Computing Concepts and Apps.

ENG 112 English II: Research and Writing


HIS 262 US History Since 1865

Philosophy or Religion

MTH 170 Statistics

SPC 310 Bus & Professional Presentations

SCE 205 Earth and Astronomical Science
Evaluation of Transfer Credit

McKendree University gives careful consideration to your previous coursework and will transfer in as many credits as possible. A student transferring to McKendree, who has received an associate's or bachelor's degree from a regionally accredited institution, is considered to have met all general education requirements, provided the degree is not considered vocational.  Students who have met the Illinois Articulation Initiative (IAI) general education core curriculum (GECC) will also be considered to have met all general education requirements.  For students who have completed a vocational program or hold no prior degree, the courses are individually evaluated to determine which are transferable and what requirements have been met. Transcripts will be evaluated by the Office of Academic Records and the Division Chair of the department.

Official evaluations are completed once you have been admitted to McKendree University. McKendree Online staff can provide you with an unofficial evaluation at your request. Please note the following:


Only courses with a letter grade of 'C' or better may be accepted in transfer. Pass/fail courses will not be accepted.

At least 120 credit hours are required for graduation, 30 of which must be from McKendree.

You may receive a maximum of 90 credit hours in transfer from a regionally accredited institution.

Proficiencies earned at other institutions are not accepted.

Send transcripts to:
McKendree University
McKendree Online
701 College Road
Lebanon, IL 62254
Meet the Faculty

tegglest@mckendree.edu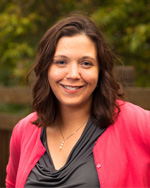 Renee Krebel, MSW, LCSW

rskrebel@mckendree.edu
Student Services

Senior Student Services Specialist
121 Merrill Street, Lebanon, Illinois
(618) 537-6427
(800) BEARCAT, ext. 6427
lkbrachear@mckendree.edu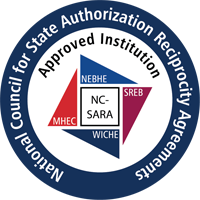 Continue Your Story  Apply Today!