Online Computer Information Systems Degrees (Online CIS)
Our online Bachelor of Science in Computer Information Systems (CIS) is designed to give you valuable insight into the real-world applications of technology development and business management, all within a flexible format that fits your schedule. Take your career to new heights in this growing industry, while enjoying the freedom of attending class anytime and anywhere there's an internet connection. McKendree's online CIS students know their learning experience is the highest priority, and one-on-one support from a dedicated faculty member is only an email or phone call away.

Why an Online CIS Degree?
With an online degree in CIS, you'll take a blend of computing and business courses that show you how to apply management principles to a career in technology. You'll discover how to combine business strategies in economics, accounting, and management with computer programming skills to excel in careers such as database administration, software development, and many more.

As one of the most in-demand career fields today, technology jobs are currently among the highest paid and quickest to hire. Your online CIS degree will ensure that you gain the real-world experience you need to succeed and adapt in this growing field.
Why McKendree?
McKendree University provides you with interactive learning opportunities through our small class sizes, experienced faculty, and unique internship experiences that move you beyond the classroom. We are committed to your success in the degree programs we offer, the internships and extracurricular activities that will set you apart, and the college experience you'll get here. Just 25 minutes from downtown St. Louis, Missouri, McKendree University is located in historic Lebanon, Illinois, and affords students a host of enriching cultural, career, and entertainment opportunities.
Course Format

Courses are delivered entirely online using the course management system BlackBoard. Unlike many online programs at other universities, we cap our online class sizes at 20 students, guaranteeing that you receive the personalized attention you expect and deserve, regardless of your location. Most courses for the online CIS program are offered over an eight-week period. You may choose to take two courses during each eight-week session if desired.
Skill Development
Earning your degree is about more than just a diploma. It means acquiring and perfecting certain skills that are highly marketable in a wide range of job positions. The online B.S. in Computer Information Systems gives you the knowledge and tools you need to grow your skill set in the following areas:


Database design
Software development
Project management
Requirements analysis
Problem solving
Management

Career Opportunities
The CIS degree opens up a host of career possibilities that you'll be fully prepared to begin right after graduation. Industries such as corporations, hospitals, universities, non-profits, and government entities are all seeking CIS majors for the following positions:
Computer programmer
Web developer
Engineer
Systems analyst
Information technology manager
Network administrator
Database administrator
Program Requirements
McKendree University requires a minimum of 120 credit hours for online degree completion. 40 hours must be at the 300 or 400 level and a minimum of 30 hours with McKendree. Students must fulfill the general education requirements.


Interesting Classes
Introduction to Databases
Social, Legal, and Ethical Issues of Computing
Systems Analysis and Design
Data Structures and Algorithms
Online CIS General Education Requirements


Art or Music

ENG 111 English I: Academic Writing
Literature
PSY/SOC/PSI - 6 hrs from 2 of 3 areas
MTH 105 Intermediate Algebra
HPE 158 Health and Wellness
BIO 101 Introductory Biology with Lab
CSI 120 Computing Concepts and Apps.
ENG 112 English II: Research and Writing
HIS 262 US History Since 1865
Philosophy or Religion
MTH 170 Statistics
SPC 310 Bus & Professional Presentations
SCE 205 Earth and Astronomical Science
Evaluation of Transfer Credit

McKendree University gives careful consideration to your previous coursework and will transfer in as many credits as possible. A student transferring to McKendree, who has received an associate's or bachelor's degree from a regionally accredited institution, is considered to have met all general education requirements, provided the degree is not considered vocational.  Students who have met the Illinois Articulation Initiative (IAI) general education core curriculum (GECC) will also be considered to have met all general education requirements.  For students who have completed a vocational program or hold no prior degree, the courses are individually evaluated to determine which are transferable and what requirements have been met. Transcripts will be evaluated by the Office of Academic Records and the Division Chair of the department.

Official evaluations are completed once you have been admitted to McKendree University. McKendree Online staff can provide you with an unofficial evaluation at your request. Please note the following:


Only courses with a letter grade of 'C' or better may be accepted in transfer. Pass/fail courses will not be accepted.

At least 120 credit hours are required for graduation, 30 of which must be from McKendree.

You may receive a maximum of 90 credit hours in transfer from a regionally accredited institution.


Proficiencies earned at other institutions are not accepted.

Send transcripts to:
McKendree University
McKendree Online
701 College Road
Lebanon, IL 62254
Meet the Faculty


Christopher Dulaney, D.B.A.
Assistant Professor of Computing
Clark Hall 207
(618) 537-6956
cjdulaney@mckendree.edu
Sameer Dutta, Ph.D.
Associate Professor of Computing
Clark Hall 202A
(618) 537-6924
sdutta@mckendree.edu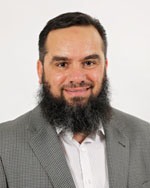 Ahed Elmsallati, Ph.D.
Assistant Professor of Computing
Clark Hall 201
(618) 537-6376
aaelmsallati@mckendree.edu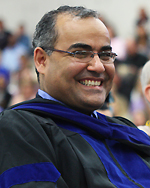 Mostafa Mostafa, Ph.D.
Associate Professor of Computing
Chair, Division of Computing
Clark Hall 300
(618) 537-6875
mmostafa@mckendree.edu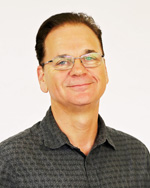 Kian Pokorny, Ph.D.
Professor of Computing
Clark Hall 200
(618) 537-6440
klpokorny@mckendree.edu
Student Services

Senior Student Services Specialist
121 Merrill Street, Lebanon, Illinois
(618) 537-6427
(800) BEARCAT, ext. 6427
lkbrachear@mckendree.edu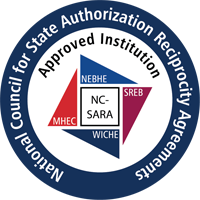 Continue Your Story  Apply Today!