Online Associate in Science Degree in Business Administration
Why an Online Associate Degee?

The Associate in Science Degree in Business Administration provides the busy adult student an opportunity to receive a degree in as few as 68 credit hours.  This degree is an excellent first step in earning your degree in a business related field.  This generalized major gives you exposure to business basics.  Students focus on general skills that make them flexible practitioners in both the business community and public organizations.  Many students will continue on toward completion of a bachelor and ultimately a master degree.



Business Degrees for Busy Adults Brochure
Flexible Course Format
Classes are delivered entirely online using the course management system Blackboard.  All courses for the online AS in Business Administration are offered over an eight-week period.  Many students choose to take two online courses during each eight week session.

Advancement Opportunities

Many students will continue on for an associate degee in one of the following areas of study:


Accounting

Business Administration

Human Resource Management

Management

Marketing

Sport Management
Career Opportunities

With an Associate in Science in Business Administration, graduates find careers in:


Customer Service


Retail Sales

Entry Level Management

Administrative Assistant
Program Requirements
McKendree University requires a minimum of 68 credit hours for online associate degree completion. A minimum of 30 hours must be completed with McKendree. Courses will include:


Principles of Management


Principles of Marketing

Principles of Financial Accounting

Principles of Managerial Accounting

Microeconomics or Macroeconomics

Statistics

Business Law

Two Business Electives
Online Associate Degree in Business Administration
General Education Requirements
English I: Academic Writing


English II: Research and Writing

Speech

Computer Competency

Psychology or Sociology

American Government or History

Literature or Fine Arts
Evaluation of Transfer Credit for an Associate Degee

McKendree University gives careful consideration to your previous coursework and will transfer in as many credits as possible. Courses are individually evaluated to determine which are transferable and what requirements have been met. Transcripts will be evaluated by the Office of Academic Records and the Division Chair of the department.

Official evaluations are completed once you have been admitted to McKendree University. McKendree Online staff can provide you with an unofficial evaluation at your request. Please note the following:


Only courses with a letter grade of 'C' or better may be accepted in transfer. Pass/fail courses will not be accepted.

At least 68 credit hours are required for graduation, 30 of which must be from McKendree.

Up to 90 credit hours may be accepted in transfer from a regionally accredited institution.

Proficiencies earned at other institutions are not accepted.

Send transcripts to:
McKendree University
McKendree Online
701 College Road
Lebanon, IL 62254
Meet the Faculty


Rick Bonsall, D.Mgt.
Associate Professor
wrbonsall@mckendree.edu
Darren Cross, D.B.A.
Assistant Professor
ddcross@mckendree.edu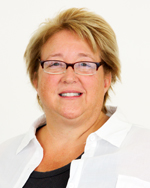 Jean Sampson, D.Mgt.
Professor
jmsampson@mckendree.edu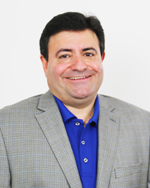 Peter Sigiols, D.B.A., J.D.
Associate Professor
pjsigiols@mckendree.edu
Student Services

Senior Student Services Specialist
121 Merrill Street, Lebanon, Illinois
(618) 537-6427
(800) BEARCAT, ext. 6427
lkbrachear@mckendree.edu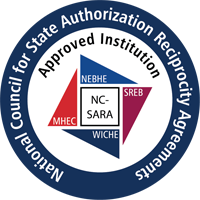 Continue Your Story  Apply Today!