Faculty Excellence
September 2023
Dr. Guy Boysen will be serving as the Editor for a special issue of the Journal Teaching of Psychology focusing on the impact of AI for the field. A description of the special issue and the journal can be found here: https://teachpsych.org/resources/Documents/top/ToP%20AI%20Special%20issue%20Call.docx.pdf
McKendree psychology students published research on the instruction of exceptional students. Peyton Osgood (Psychology, 23) Marissa Barauskas (Biopsychology, 24),) were coauthors with Dr. Guy Boysen on the paper entitled "Methods of Engaging With Psychology's Best Students: A Survey of Teachers at 4-year Colleges and Universities," which will be published in the Americ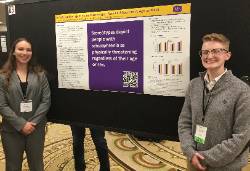 an Psychological Association's journal Scholarship of Teaching and Learning in Psychology. The students completed the research as part of a Psychology Research Practicum course with Dr. Boysen. In previous research, Dr. Boysen had explored how teachers handle difficult students in the classroom. As a follow-up, this research examined how teachers engage with their best students. For the study, psychology faculty from 4-year colleges and universities completed a survey about their best students, those students who they find most rewarding and enjoyable to work with. Teachers described their best students as being engaged and motivated, as possessing strong intellectual abilities, and as having positive personality traits. The most common methods teachers used to engage their best students were providing research opportunities, personal contact, and enriching classroom activities. However, the teachers also reported that they had less time than they would like to spend engaging their best students because of the high demands placed on them by other students.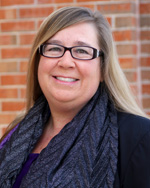 Dr. Tami Eggleston was an invited speaker for a consortium of community colleges sharing best practices in the assessment of student learning outcomes. Tami Eggleston was involved with a variety of Higher Learning Commission (HLC) activities this summer including being a team Chair for a university on their open pathway year four review, participating on a Review Panels for Quality Initiative Proposals for colleges, and being on Federal Compliance Panel.
August 2023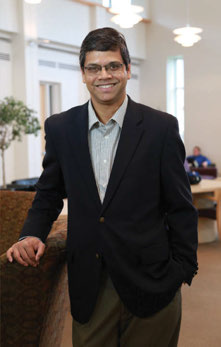 Greater St. Louis Stock Contest is focused on student participation in stock choice for investment. Students analyze and choose 20 stocks and the organizer puts a virtual $1 million (equally distributed) on these 20 stocks and observes the investment for two years. This particular contest Started May 2021 and ended April 2023.
Students of Dr. Safa's 'Investment' class at both undergraduate and graduate level and 'Financial Market and Institutions' class participated in this contest. Students in these classes carry out a project where they choose two stocks for a complete analysis, including financial analysis, market trend analysis, Industry analysis, risk-return analysis, and current investment news analysis. At the end of the project, each student suggests one of the two stocks to invest in. These stocks are further reviewed by all students in the class with the guidance of the professor. The selected 20 stocks were selected: Tesla, Inc., Alibaba Group Holding Limited, Microsoft Corporation, Apple Inc., Alphabet Inc., Amazon.com, Inc., Meta Platforms, Inc., The Walt Disney Company, AT&T Inc., Twitter, Inc., NIO Inc., General Electric Company, Bank of America Corporation, Exxon Mobil Corporation, Pfizer Inc., General Motors Company, Verizon Communications Inc., Berkshire Hathaway Inc., Mastercard Incorporated, Walmart Inc.
The investment of $1 million resulted in $794,369 at the end of April 2023.
McKendree also won this contest in 2019, 2012, and 2010.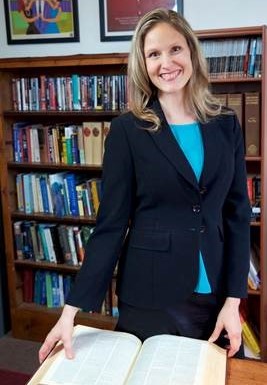 Dr. Nichole DeWall
McKendree University Professor of English Dr. Nichole DeWall recently assumed the role of contributing editor at one of the largest international publications of teaching and learning in higher education, The Teaching Professor. In this capacity, she will write a monthly feature that will reach more than 10,000 educators at universities and colleges worldwide. Her first essay, "Too Exhausted to Take Students to An Event? Do It Anyway," appeared in the August 2023 edition of the journal.
Founded in 1987 by pioneer of the scholarship of teaching and learning Maryellen Weimer, The Teaching Professor is a source of cutting-edge information and inspiration for more than 10,000 educators at universities and colleges worldwide. DeWall joins world-renowned experts Stephen L. Chew, Regan A. R. Gurung, Paul Hanstedt, and Mays Imad.
July 2023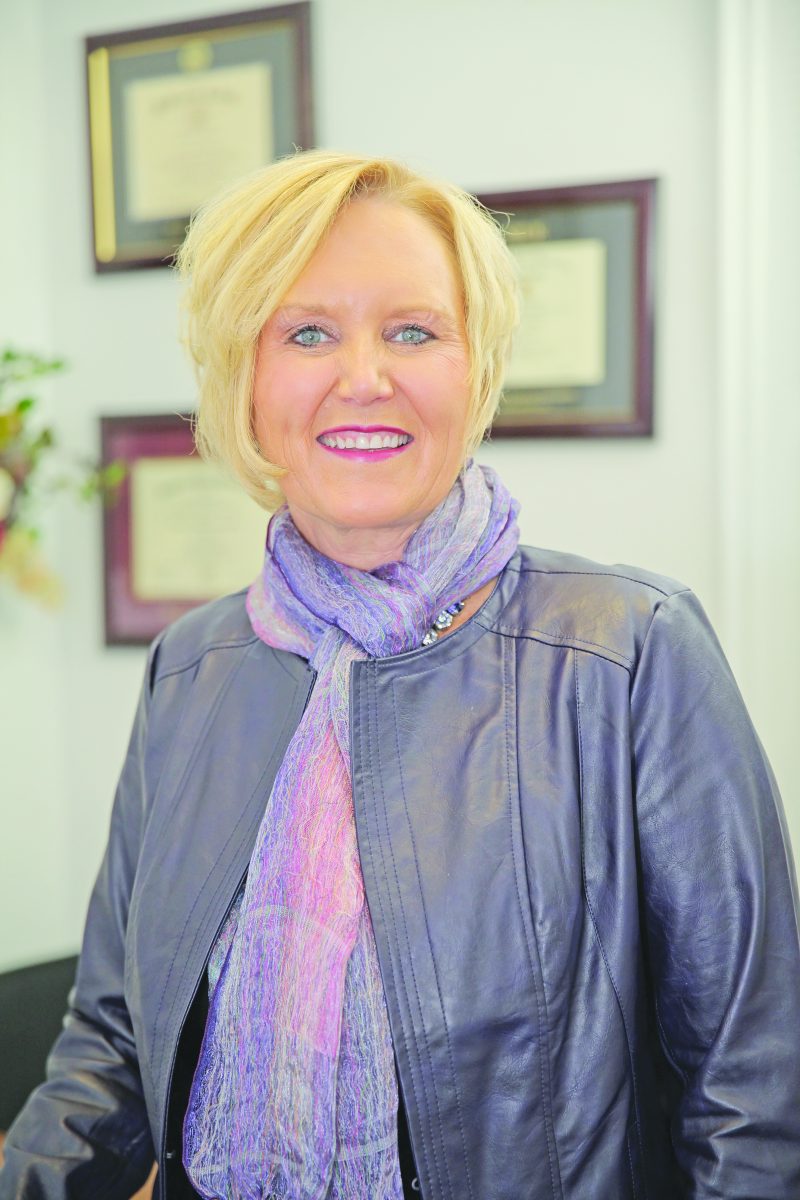 Dr. Richelle Rennegarbe, Professor of Nursing was chosen to complete exam development and item writing for the Certified Professional in Patient Safety (CPPS) Examination through the Institute for Healthcare Improvement & PSI Services. Dr. Rennegarbe successfully gained the CPPS in June 2021.
June 2023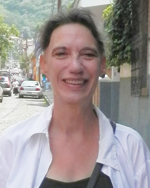 Dr. Jenny Mueller published "Lisel Mueller, 27240 N. Longwood Dr.," in New Territory magazine as part of its Literary Landscapes web series. To read Dr. Mueller's work please visit this link: https://newterritorymag.com/literary-landscapes/    
Dr. Mueller also had the following poems accepted for publication: "Antler" and "To close the book" will be published in 2023 by Poetry Salzburg Review (University of Salzburg, Austria) and the long poem "From 'The Large Glass'" will be published in 2023 by Allium: A Journal of Poetry and Prose (Columbia College-Chicago).
Over Memorial Day weekend, Breanna Sampo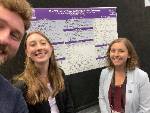 (Psychology, '23) and Charlee Taylor (Psychology, '23) accompanied Dr. Michael Hahn to the 2023 Association for Psychological Science Annual Convention in Washington, D.C. Breanna and Charlee presented a poster entitled, "The Effects of Yoga on Mental Health Outcomes" during a Friday's poster session. The project was originally a research proposal submitted by Breanna for an assignment in Dr. Hahn's Research Methods course. The three worked collaboratively over the course of the 2022-2023 academic year to prepare the IRB materials, collect and analyze data from an international sample, and create the poster. While Breanna and Charlee graduated this past spring, they still plan to work with Dr. Hahn this summer to submit a manuscript of their research to a peer-reviewed journal. 
Dr. Shelly Lemons, History, presented at the Agricultural History Conference in Knoxville, TN, June 8-10, 2023.  Her presentation, "Sew What? Fashioning Self-Identity Through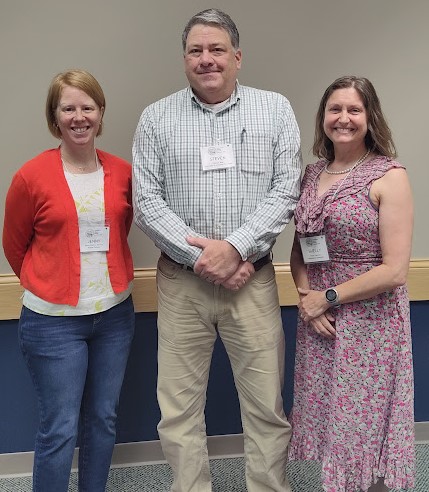 Home Demonstration and 4H Club Wardrobe Planning in 1930s Cimarron County, Oklahoma" was part of a panel--"Creating It Ourselves"--that included Dr. Jenny Barker-Devine, Illinois College, and Dr. Steve Kite, University of Arkansas-Fort Smith.
Dr. Lemons explored the ways in which Great Depression-era rural women used their domestic spaces as laboratories for female leadership and self-expression.  The research examined ways in which wardrobe programs in Home Demonstration (HDC) and 4-H Clubs functioned not only as a means to secure material necessities but also to showcase personal style and expressions of self-identity.  Lemons explained, "At first, I was trying to figure out if these women were trying to emulate middle class, urban style. But what I found was that they often sewed whatever patterns they were given. Did they look like the middle class? Maybe. But so what? The pride they expressed in their own textile work and products was much more meaningful to them. I guess that makes the title a bit of an inside joke!"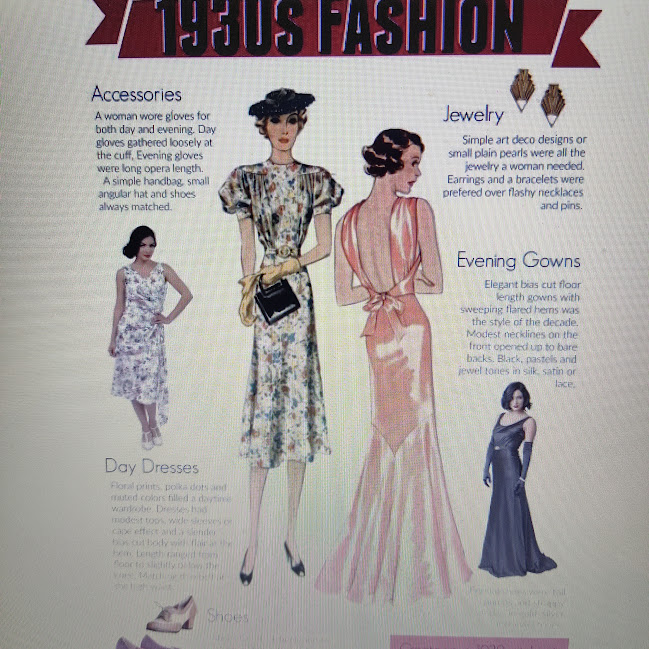 As shown in HDC report narratives and photographs, women and girls expressed their personality and identity through clothing; honed their sewing skills to create outfits and dresses, often from repurposed materials; and coached one another in methods of textile construction as well as in beauty and physical appearance. Through their work in HDCs and 4-H, rural Oklahoma women made dresses considered both flattering and practical. Modeling their finished textiles, they shared their creations with one another at club meetings, through local wardrobe reviews, and in state fair competitions. For women in Cimarron County during the 1930s, wardrobe demonstration programs were also set against a backdrop of the Great Depression and the Dust Bowl. Using government programs promoted by Department of Agriculture Extension Services, Oklahoma Panhandle women used wardrobe demonstrations to shape their own lives and fashion their own self-identity. 
Fun fact: while putting the finishing touches on her visual slides, Lemons discovered that a pair of her favorite thrifted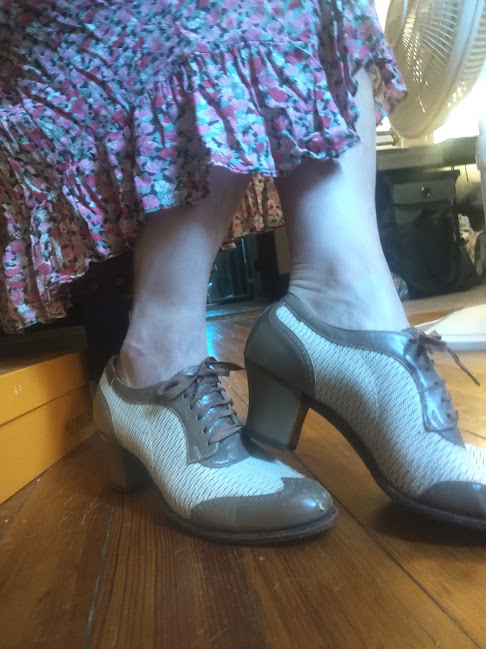 shoes were featured in advertisements for 1930s attire. "As soon as I saw that, I knew what shoes I had to wear for my presentation," commented Lemons. Paired with a vintage 1930s street dress, she literally modeled her research subject at the conference.  "People noticed. It was fun to be able to share that side story with the audience, too." 
What's next? Lemons hinted at bigger plans, saying, "This piece is part of a larger idea for a book project that Dr. Kite and I are developing. We are really excited to see where this work takes us!"