Communication Degree
One of the most widely sought skills in organizations today is the ability to communicate effectively. Research reveals that a mastery of critical reasoning, organization and public speaking contributes to successful job performance. We offer majors that recognize communication as the basis for interactions among all human beings. With a degree in communications you'll develop skills focused in the following areas:


Problem-solving

Organizational strategy

Listening

Rhetorical sensitivity

Public speaking




Why a B.A. Degree in Communication?

One of the most widely sought skills in organizations today is the ability to communicate effectively.  McKendree's bachelor's degree program in Communication equips you with skills in problem solving, public speaking, forming professional and personal relationships, and communicating across cultures. This highly adaptable degree program gives you the people skills and business know-how to stand out in your career of choice.
About the Communication Major

Housed within the Division of Humanities, the B.A. in Communication is designed for students who enjoy working with others to achieve a common goal. Whether written, nonverbal, or the spoken word, effective communication is key to establishing productive relationships, finding your own strengths, and utilizing the talents of those around you for the benefit of all.

A minor in Communication is also available.
Why McKendree?


McKendree University provides you with interactive learning opportunities through our small class sizes, experienced faculty, and unique internship experiences that move you beyond the classroom. We are committed to your success in the degree programs we offer, the internships and extracurricular activities that will set you apart, and the college experience you'll get here. Just 25 minutes from downtown St. Louis, Missouri, McKendree University is located in historic Lebanon, Illinois, and affords students a host of enriching cultural, career, and entertainment opportunities.


Program Highlights
Coursework provides a broad foundation for interacting with people in a host of career fields

Exciting internship opportunities give you on-the-job experience before you graduate

Related clubs and honor societies allow you to meet others and enhance your resume through a variety of scholarly opportunities


Internship Opportunities

Our students have interned with a number of local companies, including:


Alive Magazine

American Red Cross

Anderson Hospital

Chan Corporation

Clear Channel Radio

Infinity Broadcasting

Regions Bank

St. Louis Blues

Wells Fargo
Employment Opportunities
Communication graduates are highly skilled in fields such as business, law, education, finance, training and development, social services, and religion.

Our alumni work in the following jobs in such companies as:


Agracel, Inc., Human Resources

Amcore Bank, Director of Marketing

American Red Cross, Executive Director

Arbonne Independent Consultant, Region Vice President

Bank of America, Corporate Recruiter

Big Brothers Big Sisters of Southwestern Illinois, President and CEO

Bitrode Corporation, Marketing Coordinator

BKD, LLP, Senior Consultant

Centrue Bank, VP/Regional Business Development Officer

Chester Herald, Newspaper Reporter

Chicagoland Chamber of Commerce, Disabilityworks Resource Coordinator

Don Hedrick Packaging Co., Vice President

Drury Hotels, Director of Performance Improvement

Eastern Illinois University, Asst. Director of Student Life

Enterprise Holdings Foundation, HR Specialist/Training and Development Specialist

Fleishman Hillard, Senior Vice President and Global Co-Chair

Fontbonne University, Communications & Marketing Coordinator

Hylton Performing Arts Center, George Mason University, Development Assistant

Indiana University Southeast, Assistant Professor of Communication Studies

Lawinger, Delong & Associates, Associate Lawyer

Los Angeles Rams, Director - External Football Affairs at LA Rams

National Foundation for Ectodermal Dysplasias, Director of Marketing & Communications

Ohio University, Assistant professor of lighting design

Patriot Coal Corporation, Senior Analyst

Salton, Inc., Risk Management

St. Louis Brewers Guild, Director

St. Louis Community Credit Union, Vice President, Community Development

St. Louis Symphony Orchestra, Director of Communication

The Studio, Performing Arts Director/Instructor

Washington University, Sports Information Director

World Wide Technology, Supply Chain Coordinator

Country Companies, Claim Specialist

Creative Kids, Inc., Director

DITCO, Contract Specialist at DISA

Emerson Electric Co., Digital Marketing Specialist

Georgia Regent University, Asst. Professor

Hub Group, Highway Solutions Specialist

Illinois Department of Juvenile Justice, Aftercare/Parole Supervisor

Lincoln Land Community College, Director of Financial Aid

PAI of Missouri, Community Specialist

RehabCare Group, Community Relations Coordinator

St. Clair County, Assistant States Attorney

USTRANSCOM/ TCAQ-R, Contract Specialist
Interesting Courses
Gender and Communication

Intercultural Communication

Health Communication


Club Information / Honor Societies
Speech and Debate Team - McKendree's nationally-ranked Speech and Debate teams provide communication majors with the unique opportunity to develop their argumentative abilities and compete with other skilled undergraduate debaters.


The McKendree Review - Hone your interviewing and writing skills by joining the student newspaper, The McKendree Review.

McK Radio - Get firsthand radio broadcasting experience through the university's own student-run radio station.

Lambda Pi Eta (National Speech Communication Honor Society)

Pi Kappa Delta (National Speech and Debate Honor Society)
Social Media
Related Programs
Your Student Success Support Team
Key Faculty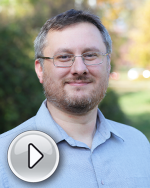 Richard E. Murphy, Ph.D.
Associate Professor
Carnegie Hall 102
(618) 537-6888
remurphy@mckendree.edu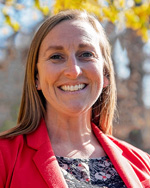 Sara Frank, Ph.D.
Associate Professor
Carnegie Hall 114
(618) 537-6889
slfrank@mckendree.edu