Online Business Administration Degree
 

 

 

Why an Online Degree?

Online programs offers convenience so the working adult has the ability to further his/her education while balancing all that life demands.  Students that participate in an online program are held to the same high standards expected of the McKendree campus students.  An online degree offers you unlimited possibilities.

 

Why McKendree?

McKendree University provides outstanding student support services.  Each online student has an advisor that will provide assistance from application through graduation.  Tutoring and writing support services are available to all students.  McKendree University has been serving Southern Illinois and the St. Louis region since 1828.

 
 
 
 
 
 
 

 

 

 

Why an Online Business Administration Degree?


The major in business administration is the most flexible online program offered within the business division.  It is intended for students who want to enhance their careers and advance their business knowledge.  The online major also provides a broad foundation for those preparing for graduate school in one of the business areas.

Online business administration students focus on general skills which make them flexible practitioners in the job market.

 

Flexible Course Format

Courses are delivered entirely online using the course management system BlackBoard.  All classes for the online BBA are offered over an eight week period.  Many students choose to take two courses during each eight week session.

 
 
 
 
 
 
 

 

 

 

Advancement Opportunities


A major in business administration provides a broad foundation for those preparing for graduate school in all areas of:

 

MBA

 

Career Opportunities


An online degree in business administration will prepare your for a career in:

 

Business

Industry

Government

 
 
 
 
 
 
 

 

 

 

 

 

Program Requirements

McKendree University requires a minimum of 120 credit hours for degree completion.  50 of those hours must be at the university level, with 40 of them at the 300 or 400 level and a minimum of 30 hours with McKendree.  Online students must fulfill the general education requirements.

 

Interesting Classes

International Business


Organizational Behavior


Business Ethics & Social Response


Consumer Behavior


Business Strategy & Policy


 

Tuition for the online Bachelor of Business Administration program is $370 per credit hour.  All online courses have a $60 per credit hour fee. Total cost is $430 per credit hour for the online business degree.

Military students eligible for Tuition Assistance will receive a discounted tuition of $250 per credit hour.

 
 
 
 
 
 
 
 
 
 
 
 
 
 


   Next Steps

   Request Information

 


   Support

 


   You Might Also
  Be Interested In


 


   Student
   Resources

 
 
 
 
 
 
 
 
 
 
 
 
 
 

 

 

 

 

 

Resources

 

Centers

 

Helpful Guides

Job Search & Interview Skills Guide

 
 
 
 
 
 
 
 
 
 
 
 
 
 

Follow these steps to have your eligibility determined for all financial aid including loans:
Complete a FAFSA (Free Application for Federal Student Aid) at

http://www.fafsa.ed.gov

.  You will be using the previous year's Federal Income Tax forms.

List McKendree University on the FAFSA.  McKendree's school code is 001722.  ISAC will then send you a letter indicating your eligibility for any State Aid.  You may be eligible for State Aid even though you are not eligible for Federal Aid.  Please file your FAFSA as soon as possible.  State budget limitations at times cause funding shortages.  (The reference to 'State Aid' is implied for only those students residing in Illinois.)

You will receive a SAR (Student Aid Report).

Once the student has registered for classes, McKendree's Office of Financial Aid will review your SAR to determine your eligibility.  There may be additional paperwork to complete at this time.  The Office of Financial Aid will notify you of what is needed.  Once all documentation is received, an award letter will be prepared and sent to you.

To check on the status of your FAFSA you may call:  1-800-433-3243.
General Education Requirements
| | |
| --- | --- |
| Art or Music | CSI 120 Computing Concepts and Apps. |
| ENG 111 Composition I | ENG 112 Composition II |
| Literature | HIS 262 US History Since 1865 |
| PSY/SOC/PSI - 6 hrs from 2 of 3 areas | Philosophy or Religion |
| MTH 105 Intermediate Algebra | MTH 310 Statistics |
| HPE 158 Health and Wellness | SPC 310 Bus & Professional Presentations |
| BIO 101 Introductory Biology with Lab | SCE 205 Earth and Astronomical Science |

McKendree University gives careful consideration to your previous coursework and will transfer in as many credits as possible.  Courses are individually evaluated to determine which are transferable and what requirements have been met.  Transcripts will be evaluated by the Office of Academic Records and the Division Chair of the department.

Official evaluations are completed once you have been admitted to McKendree University.  McKendree Online staff can provide you with an unofficial evaluation at your request.  Please note the following:
Only courses with a letter grade of 'C' or better may be accepted in transfer.   Pass/fail courses will not be accepted.

At least 120 credit hours are required for graduation, with a minimum of 50 hours from a 4-year institution, 32 of which must be from McKendree.

You may receive a maximum of 70 credit hours in transfer from a two-year institution, including credit for military experience (with transcripts), CLEP, AP and DANTES.

Up to 96 credit hours may be accepted in transfer from an accredited 4-year institution.

Proficiencies earned at other institutions are not accepted.

Send transcripts to:
McKendree University
McKendree Online
701 College Road
Lebanon, IL 62254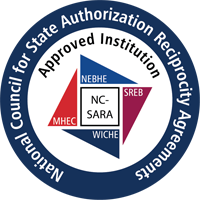 I'M Possible with McKendree Online.  Apply Online!