Sociology / Criminal Justice / Social Work
Welcome to the Sociology Department at McKendree University! Students majoring in sociology develop a greater appreciation for how society influences individual behavior and an understanding of how societies are structured. Majors develop the skills to think more critically about their own lives and the many social issues confronting us in society today.
Major Track

Beyond our general sociology degree, McKendree Sociology offers specialization tracks in criminal justice and social work.  
General Sociology Track - 4-Year Plan
Geared to students who have more general career plans and for those who plan to attend graduate school in sociology.
Criminal Justice Track - 4-Year Plan
Designed to provide students with a broad knowledge of the mechanics of the agencies that make up the criminal justice system.
Social Work Track - 4-Year Plan
Provides students with a broad overview of the history, agencies, and philosophy of social work.
The sociology major may be selected as a general social science option or secondary and middle school teaching certification option as well.

Program Highlights

Internships
You'll have diverse opportunities to work with a number of local companies and organizations including the Violence Prevention Center, Illinois State Police, O'Fallon Police Department, St. Clair County State Attorney's Office, and the Grief Center at Family Hospice. Internships are coordinated through Career Services.
Flexible Double Majors
Sociology majors are flexible enough that it makes a great program for double majors. While any major is possible, students have had great success double majoring in psychology, philosophy, global studies, environmental studies, history, Spanish, professional writing and rhetoric, and political science.
Honors Societies and Clubs

Alpha Kappa Delta
Alpha Kappa Delta is an international honor society promoting excellence in the field of sociology and the use of sociological knowledge to serve others. 
Pi Gamma Mu
Pi Gamma Mu is an international honor society that recognizes good scholarship and promotes excellence by enriching activities, service projects, and guest lectureship grants.
The Sociology Club
The Sociology Club is a social co-curricular organization that promotes a greater of understanding of sociology and social justice.
Employment and the Future --What a Sociology Degree does for You!

Sociology incorporates a wide range of job opportunities and more specified fields of study, such as criminology, demography, cultural traditions, family relations, gerontology, social welfare, race relations, social status and social change.
Some of the companies that our recent graduates are working for include:

•   Hospice of Southern Illinois
•   Saint Louis Metropolitan Police Department
•   U.S Marshals of Southern Illinois
Additionally, many sociology students choose to continue to graduate or law school.
More information is available at: What Can You Do With a Sociology Degree?    
Professional Organizations

As a student you will have the opportunity to join, attend, and present at many professional meetings. Some examples include:
American Sociology Association    
American Society of Criminology 
Illinois Sociology Association  

Meet the Faculty


Melissa Barfield, Ph.D.
Associate Professor of Sociology
Carnegie Hall 111A
(618) 537-6899
mabarfield@mckendree.edu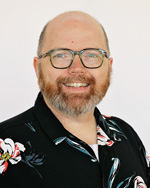 Stephen Hagan, Ph.D.
Assistant Professor of Sociology
Carnegie Hall 106
(618) 537-6904
sphagan@mckendree.edu
Neil Quisenberry, Ph.D.
Professor of Sociology
Chair, Div. Social Sciences
Carnegie Hall 111B
(618) 537-6849
pnquisenberry@mckendree.edu