History
History is clearly the broadest and most inclusive of all the academic disciplines, since it properly includes the development of all other areas of study. The study of history is a solid preparation for life in an increasingly unpredictable modern world. Its study sharpens abilities to:

•   Analyze and evaluate information critically
•   Interpret relationships
•   Translate ideas into different forms
•   Apply concepts to varying situations
•   Synthesize new concepts from given information
•   Evaluate alternate courses of action or interpretations of historical data

A history major will also develop strong writing and research capabilities, leading to the development of an original research paper during their senior year.

Major Tracks

Bachelor of Arts in History - 4-Year Plan

Students must complete at least 40 history credit hours, with 18 hours at 300 level or above (6 hours of European history and 6 hours of American history).
Bachelor of Science in History Education - 4-Year Plan
Designed for students who are interested in pursuing a secondary education concentration in history. Students are required to take 27 history credit hours, plus an additional 6 hours at 300 level or above (3 hours in World or European history and 3 hours in American history).

A minor in History is also offered.

Program Highlights

Phi Alpha Theta
Phi Alpha Theta is the international history honor society. The group promotes the study of history through the encouragement of research, good teaching, publication, and the exchange of learning and ideas among historians.
The McKendree Historical Society
The McKendree Historical Society provides students who are interested in history with the opportunity to interact with others in their field and take field trips to historical sites and museums in the area.
Internships
Internships are another resource students can utilize to increase their future marketability in the workforce. Located less than 30 minutes from St. Louis, Mo., our students have many opportunities to intern at museums, libraries, genealogical societies, and other historical locations.

Employment

History has proven to be an outstanding preparation for successful careers in a variety of fields, including law, teaching, business, writing, and education. Our graduates have found career opportunities teaching in local school districts or at the university level, preparing for law school, working in museums, libraries or archives, or serving as research specialists in government or business.

What can I do with a History degree?

Meet the Faculty
Dr. Irwin Halfond
Professor of History
Carnegie Hall 103
618-537-6891
ihalfrond@mckendree.edu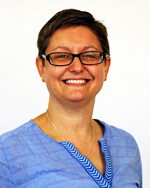 Dr. Shelly Lemons
Associate Professor of History
Carnegie Hall 213
618-537-6457
sllemons@mckendree.edu