Top 25 Things You Must Do Your First Year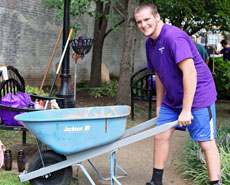 #25
Get "Into the Streets" and Serve the Local Community
Giving back to the community is one of McKendree's most deeply held values. You'll have fun and feel good about making someone else's day when you join faculty, staff, and students at this day of service, carrying the spirit of volunteerism "Into the Streets!"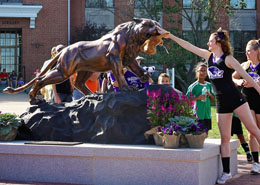 #24
Rub the Bearcat's Nose
You can't miss the fierce statue of McKendree's mascot guarding the entrance to Holman Library. Take part in the university's newest tradition and rub the 2,500 lb. bronze bearcat's nose for good luck!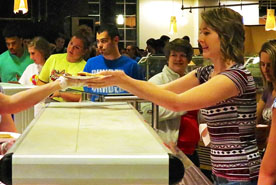 #23
Eat at the Pancake Dinner during Finals Week
What's more comforting than breakfast food? Take some time out of all those last-minute study sessions to grab a plate of syrupy goodness at the Pancake Dinner over Finals Week each semester.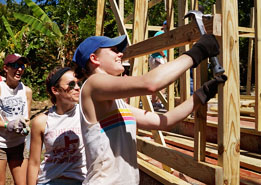 #22
Serve Our World on Spring Break
Want to make a difference in the world and gain a life-changing experience? Join your McK friends over Spring Break in an immersion or service trip to a community whose challenges present them with a very different way of life. Whether it's just down the street or in another country, you'll spend the week living and serving alongside others who will forever alter your view of the world.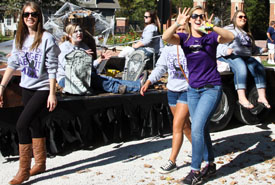 #21
Join a Campus Organization
At McKendree, there are dozens of student clubs, organizations, and honor societies to join! You'll meet countless new friends, enhance your resume, and make lifelong memories when you get involved in our vibrant campus community.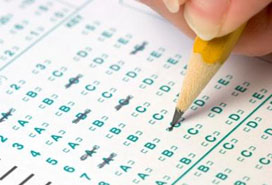 #20
Ace a Final. And Then Celebrate!
You've written research papers, pulled all-nighters, and put in countless hours working toward it all semester. There's no better feeling than acing that dreaded final exam and closing the book on class work for the semester! Do a victory dance, go out with friends, and celebrate all you've accomplished!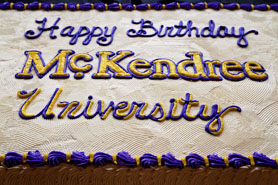 #19
Sing Happy Birthday & Eat Cake on Founder's Day
Come celebrate McKendree's birthday each February with cake and ice cream at Ames Dining Hall! As the oldest college in the state of Illinois, that's a lot of candles!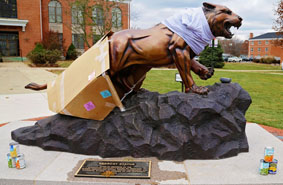 #18
Fight Hunger & Homelessness
Step out of your own world and join the McKendree community in a cause to combat a global problem. The annual Hunger and Homelessness Week gives you the chance to learn about poverty around the world and stand alongside your fellow students to do something about it!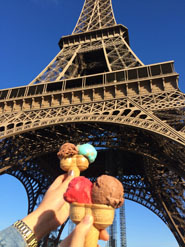 #17
Identify Your Study Abroad Destination
Have you ever dreamed of living and studying in another country for several months? With opportunities in more than a hundred countries around the world, McKendree's study abroad program can make your dream a reality! Receive financial aid and earn course credit while traveling the world as a McKendree student!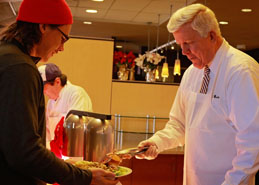 #16
Join Your Bearcat Family at Thanksgiving Luncheon
What better way to celebrate Thanksgiving than with family? Spend some quality time with your McKendree family and enjoy all your favorite holiday foods at the Thanksgiving Luncheon. You'll be thankful you did!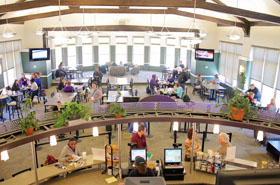 #15
Try the Bearcat Burger at 1828
Stop in 1828 Café between classes and chat with friends over a freshly grilled Bearcat Burger. You'll love the wide assortment of hot and ready food choices available at Ames Dining Hall and 1828. Try them all to find your own favorite!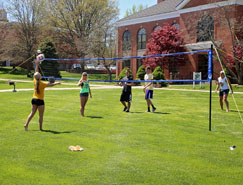 #14
Play a Game in the Quad
Do you like tossing a Frisbee, playing catch, or just hanging out with friends? There's plenty of gorgeous green space in the heart of campus to relax or get your game on with others. Unwind after class and head over to the Quad for some quality recreation time.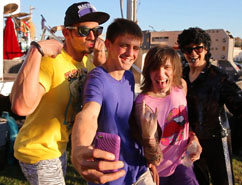 #13
Catch a CAB Event
Get involved in campus life, meet new friends, and have fun at any number of social and recreational events organized by the Campus Activities Board (CAB). Made up of students with a passion for bringing people together, CAB gives you the opportunity to see award-winning comedians, bands, and performers on campus while also organizing shopping, sightseeing, and sporting event trips off campus.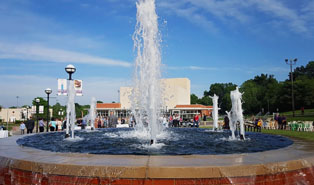 #12
Take a Fountain Selfie
Always changing, never stagnant, rushing water is a constant reminder of personal growth and change at McKendree. Take a selfie at either of the campus' two impressive fountains, and don't forget to take another one four years later in your cap and gown on graduation day!



#11
Win at Big Prize Bingo
This isn't your grandma's bingo night! Held only twice a year, Big Prize Bingo is your chance to win some major loot, from big-screen TVs to video game systems to iPads and more. No prizes are under $50, so get your bingo cards ready!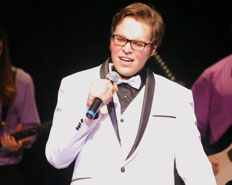 #10
Attend McK Idol
Do you have what it takes to be the next McKendree Idol? Based on the popular TV show American Idol, this student-only singing competition is a fun way to showcase your talent or cheer on your friends as they take over the Hett's full-scale performance stage.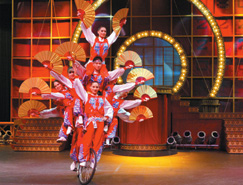 #9
Attend a Hett Event
Whether you enjoy film, theater, concerts, or professional speakers, you won't want to miss any of the internationally acclaimed performances taking place right on campus! McKendree's Hettenhausen Center for the Arts is the premier performing arts venue in Southern Illinois, attracting musicians, dancers, artists, and performers from around the world. Come get a global perspective of the arts at the Hett!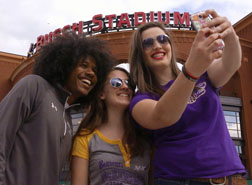 #8
Take a Day Trip to St. Louis
Just 25 minutes from exciting downtown St. Louis, Missouri, McKendree's convenient location gives you access to a wide variety of enriching cultural, career, and entertainment opportunities. See the view from the iconic Gateway Arch, take in a Cardinals baseball game or Blues hockey game, and visit such attractions as the St. Louis Art Museum, Science Center, Zoo, and Missouri Botanical Gardens. The list is endless!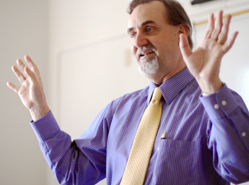 #7
Find Your Mentor
College is a time when you'll be making significant life decisions, and a mentor can offer you the advice and encouragement you need to reach your goals. At McKendree, your success is truly important to your professors, administrators, and support staff. Whether it's career advice, help finding an internship, or just having someone to talk to, McK alumni will tell you they wouldn't be where they are today without the mentorship of a caring faculty or staff member.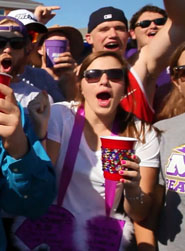 #6
Tailgate before a Football Game
Break out your purple face paint and giant foam finger and join in McKendree's exciting pre-game football festivities. Tailgating is a great way to get pumped for the game, enjoy some tasty food, and hang out with your fellow Bearcat fans!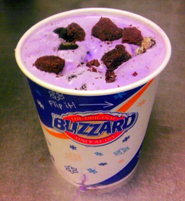 #5
Get the McKendree Monday Discount

The Lebanon community loves its McK students! Stop by the local Dairy Queen on Mondays and receive half off your purchase when you show your McKendree ID. Learn more about the Bearcat Benefits you can enjoy from area businesses simply by being a Bearcat!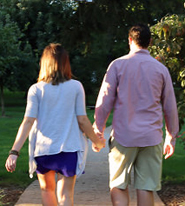 #4
Find Your Future Life Partner

You may not be coming to college to find that special someone, but it doesn't mean you won't discover your happily ever after at McKendree. Small class sizes and endless fun-filled campus activities get you well acquainted with students who become lifelong friends. Who knows, your future life partner could be sitting right next to you in class!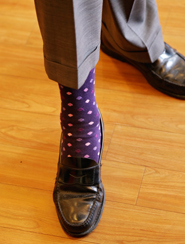 #3
Wear Purple on Fridays
Show your school spirit by wearing purple on Fridays! Whether you're a student-athlete representing your team or you're just proud to be a Bearcat, show the world your true colors when you sport your McKendree purple.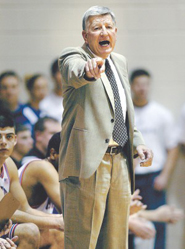 #2
Watch Coach Harry Statham Win
If you want to be part of sports history, come cheer on the McK Bearcats and the winningest coach in all of college basketball, Harry Statham! You'll love the contagious energy of an McKendree basketball game. With more than 1,100 career wins, Coach Statham breaks a new record with each game he leads the Bearcats to victory!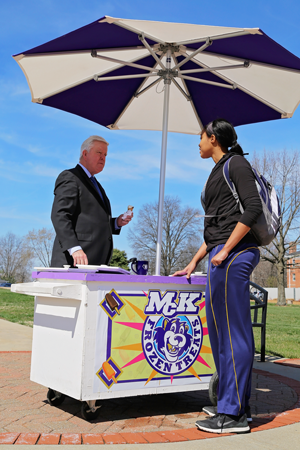 #1
Get Free Ice Cream from the President
You had me at "free!" Who doesn't love a cool, delicious treat on a hot day? Head to the Quad to grab your free ice cream from the coolest guy around, former president Dennis. Whether it's midterm week or just because, when Dr. Dennis brings out the ice cream cart, everyone's happy!
Make It McKendree