Tutoring Services

Our Mission

McKendree Tutoring Services is housed within the Student Success & Advising Center, Clark Hall, Lower Level. Our services aid students in becoming thoughtful and independent learners by offering assistance in mastering course content, developing and improving general study skills, and providing support tailored to each student's needs.

McKendree Tutoring Services provides FREE peer tutoring to all McKendree students regardless of physical location. Whether you are a student on the Lebanon campus, at one of our external sites, or attending classes online, we are able to help you in whatever way best meets your needs.

Tutoring takes the form of individual or small group sessions for any course offered at McKendree. Appointments are required. Simply click the link below to schedule an appointment.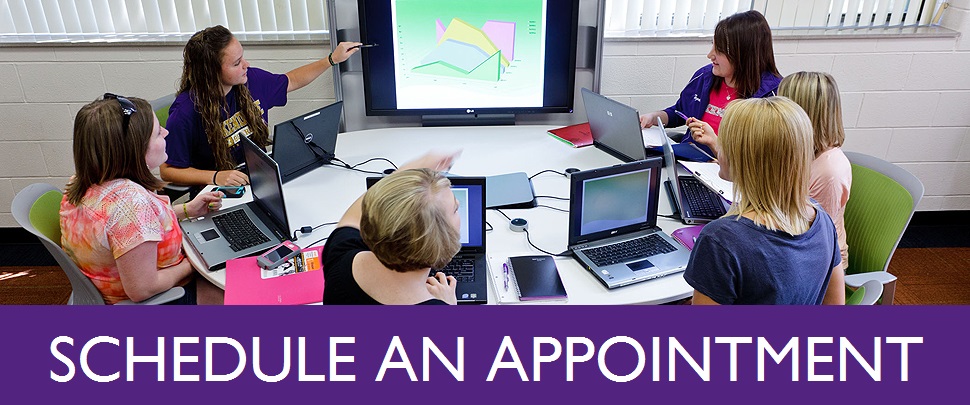 FAQs

Who participates in tutoring?

Anyone! Peer tutoring goes beyond helping students with their questions about the general course content and it is for anyone enrolled in the course. You do not have to be struggling to benefit from meeting with a tutor. Tutors can help you get prepared and feel more comfortable with a class.

What do tutors do?

Our tutors at McKendree are upperclassmen who are carefully selected and trained to lead individual or small group tutoring sessions. They excelled in the courses for which they are tutoring and have the desire to help others do the same.

What hours are tutors available?

Our tutors attend classes just like you. Each tutor provides an individual schedule for each semester, and tutoring sessions are set up at time convenient to both them and you! Check out our appointment calendar and to schedule an appointment!

What should I bring to my tutoring session?

Please come to your tutoring session prepared! Be sure to bring:

Pencils/pens and erasers
Paper
Class notes
Textbook
Syllabus
Study guide/assignments
Calculator, if needed for class

Where do I go for tutoring?

All tutoring sessions will be held in the Student Success Center at 521 Stanton Street or in Holman Library. After you make an appointment, your tutor will ensure you understand where you will meet for your first session. If you get lost or need help finding your tutor, simply call the Student Success Center at (618) 537-6427, and we will help guide you to the correct location. If you need assistance after regular business hours, please leave a voice message.

What should I expect my tutoring session to be like?

Sessions can be scheduled for 30 or 60 minutes. Bring all class materials and supplies needed for class. Your tutor may ask you a few introductory questions to determine what your goals are for the session or the course, what material you've already mastered, and what you need help with more specifically.

Your tutors will be open, friendly, empathetic, and knowledgeable. They want to help you succeed.

What will my tutor NOT do?

Tutors will not be able to tell you exactly what is on your test. They will not complete graded homework assignments, quizzes, or exams for you.

Tutors are not available 24/7. Budget your time, be prompt to your tutoring session, have your materials ready, and make an appointment as soon as you are concerned for your success in a subject area.

You cannot drop off homework to be completed, corrected, or edited. Your tutors can offer you both short-term and long-term benefits, but your effort is necessary to guide the session. You will need to invest in the work and do your part to ensure a successful tutoring session.

Tutors will not criticize or judge your work. They will always do their best to meet your needs. Tutors may refer you to other resources when necessary.

What if I miss my appointment?

After any combination of two missed ("no-show") appointments or last-minute cancellations (defined as cancellations made the day of an appointment), students will be prohibited from scheduling additional appointments until they meet with the Tutoring Coordinator to discuss our policies for making and attending appointments.

Tutors are not expected to wait longer than 15 minutes before determining that an appointment is a no-show and leaving. If you are running late, please contact the Student Success Center or the tutor ASAP!

What if I have an IEP or require Disability Services for tutoring?

No problem! We are here to help. The first thing you will need to do is provide appropriate documentation to our staff. You will need to sign a Release of Information with Linza Brachear, Director of Student Success and Advising, at lkbrachear@mckendree.edu or (618) 537-6427. The Student Success Center is committed to working with you to help you acquire the resources and strategies to become successful in your classes.

How can I apply to be a tutor?

We hire tutors each semester!