Use of Student Learning Evidence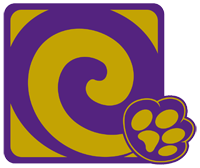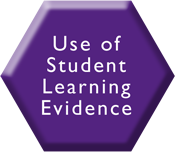 At McKendree University, we are committed to gathering assessment data and using the data, what we call "Closing the Loop." Our Closing the Loop logo is a spiral because we view the assessment process as an ongoing cycle that keeps refining, growing, and changing.

Each May, the office of Academic Affairs hosts a Teaching For Excellence "Closing the Loop" Workshop where we analyze the data we have collected throughout the year, determine what it means, and document our changes and accomplishments.
For detailed use of student learning evidence, please visit the biennial McKendree University Assessment Reports to the right.
 
 

Student Learning
Outcome

Primary Tool

Use of Student Learning Evidence


Engagement

NSSE

Started faculty book groups to encourage active learning in all courses.

Identified capstone courses in catalog.

Developed student and faculty engagement research grants.

Responsibility

Senior Exit Survey

Hired director of Lyn Huxford Center for Community Service.

Conducted voter registration on campus.

Encouraged service learning activities in courses.

Diverse Perspectives

Diverse Perspectives Rubric

Identified ways to increase diversity in campus programing (e.g., the Hett, CAB, Brown Bags, etc.).

Encouraged study abroad opportunities.

Developed campus discussion groups around the theme of diversity and inclusion.

Communication

Communication Rubrics

Developed rubrics for written communication, oral communication, and aesthetic expression to be used across selected courses.

Discussions about writing intensive course requirements.

Presentations at teaching workshops.

Inquiry and Problem Solving

Inquiry and Problem Solving Rubrics

Developed rubrics for science and nature, quantitative literacy, and computer literacy and competency to be used across selected courses.

Lifelong Learning

Graduation Exit Survey

TBD