Academic Excellence Celebration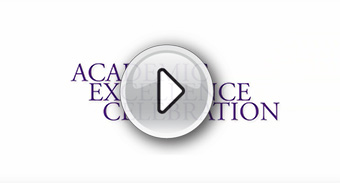 The 2023 Academic Excellence Celebration will be held on Thursday, April 27, 2023, throughout the Lebanon, Illinois, campus.

On that day, students will present their scholarly and creative work to the McKendree community. In addition, students will receive distinguished achievement awards for excellence in their major or graduate program, and several honor societies will also induct new members. Classes will not be held on the Lebanon campus that day or evening, but students will be expected to attend AEC events instead. 

The event promises to be one of the highlights of the academic year! 
Follow the McKendree Academic Excellence Celebration Facebook page at https://www.facebook.com/McKAEC.

For questions, contact Dr. Alan Alewine, Associate Provost, jaalewine@mckendree.edu, (618) 537-6524.