Presidential Search Firm
The Board of Trustees has retained Storbeck/Pimentel & Associates of Whittier, California, to conduct the search.

Storbeck/Pimentel & Associates is a privately-owned woman and minority executive search firm specializing in and exclusively dedicated to serving the higher education and non-profit sectors. Storbeck/Pimentel & Associates is comprised of more than 60 consultants and support staff located in two main offices (Los Angeles and Philadelphia) with three affiliated offices in Austin, Texas; Shelburne, Vermont; and Reston, Virginia. The executive search roots and experience base of Storbeck/Pimentel & Associates are among the most extensive and highly-regarded in higher education executive search. Over one-third of all the searches conducted by the firm have been for the positions of president and chancellor and an even larger proportion have been for the wide array of senior officers including: provosts, vice presidents for all functional areas, academic deans, directors and other senior administrators.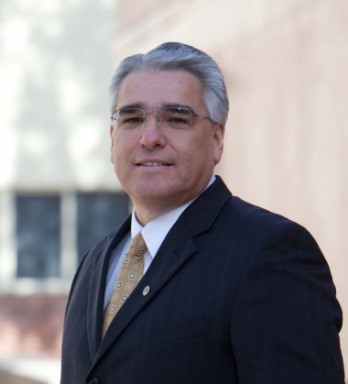 Harvard University, Graduate School of Education, M.Ed.

Harvard University, John F. Kennedy School of Government, M.P.A.

Point Loma Nazarene University, M.A., Education Administration

California State University, Los Angeles, B.A.
Executive Search Experience:

Alberto Pimentel co-founded Storbeck/Pimentel & Associates in 2007 and continues to serve as one of the firm's Managing Partners. He is responsible for the firm's operations throughout the western United States. He has led and managed hundreds of search assignments for a variety of public and private universities and colleges, non-profit organizations, and governmental agencies over the course of the past 23 years. His experience includes conducting searches for chancellors, presidents, provosts, vice presidents, academic deans, executive directors, and managers across all functional areas.

Prior to co-founding Storbeck/Pimentel & Associates, Alberto was a Vice President in the education and non-profit practice of A.T. Kearney Executive Search and served on the firm's senior management team. Previously, he was a search consultant in the education practice of Witt, Kieffer, Ford, Hadelman & Lloyd and a principal in the Los Angeles office of Korn/Ferry International.

In his early career, Alberto was a teacher, counselor, teacher advisor, and program coordinator for the Los Angeles Unified School District.

(Information taken from the Storbeck/Pimentel & Associates website: https://www.storbeckpimentel.com/our-team/details/alberto-pimentel/)