Hours & Staff
Library Hours
Starting March 7th, please pardon the noise as construction begins on the second floor for renovations!
Summer Hours (Beginning May 13th - August 20th)
       Monday - Friday: 7:00 AM - 5:00 PM
       Saturday - Sunday: CLOSED
Holiday Closures: Monday, May 30th (Memorial Day), Monday, June 20th (Juneteenth), and Monday, July 4th (Independence Day)
**Holman Library will be open to current McKendree University students, faculty, and staff only**


Outside visitors will not be allowed, except in the archives by appointment. Persons who wish to access the archives should contact Debbie Houk at djhouk@mckendree.edu or (618) 537- 6951.
Library Faculty and Staff
Director of Holman Library
Assistant Professor
djhouk@mckendree.edu
(618) 537-6951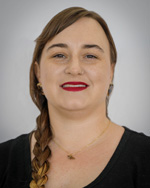 Access Services Librarian
Assistant Professor
jafunk@mckendree.edu
(618) 537-6515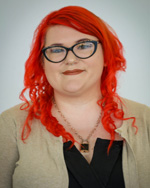 Library Assistant
Evening Supervisor
klnoble@mckendree.edu
(618) 537-6558