McKendree Ranks Among Top Online Bachelor of Psychology Degrees
(LEBANON, Ill., October 8, 2019) — McKendree University has been identified by Top Counseling Schools as having one of the best online bachelor's in psychology degree programs. Top Counseling Schools provides pertinent and objective information that counseling students and professionals find relevant to the field of counseling.

The rankings were created using the National Center for Education Statistics' College Navigator database. The top 50 online Bachelor of Psychology degree programs were selected and ranked based on tuition affordability, quality of program and courses offered, range of courses provided, accreditations and rankings, flexibility and faculty profiles, school awards, rankings and reputation.

McKendree University's online degree in psychology prepares students to apply knowledge from courses to professional situations and to make their mark in various helping professions. The curriculum includes career-focused topics such as sport and health psychology, military psychology, and counseling. Courses are offered over an eight-week period. Students develop the ability to express themselves effectively, think critically about human behavior and gain greater self-awareness. They go on to a variety of careers in mental health clinics, social work agencies, crisis centers, and senior homes, among others.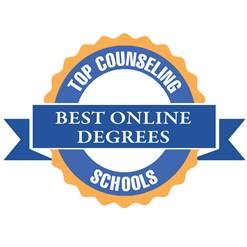 -McK-