Study.com Ranks McKendree BBA Degree in HRM Among Nation's Top 50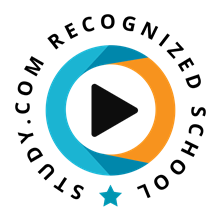 (LEBANON, Ill., March 15, 2019) — McKendree University's human resource management program has been ranked No. 38 of the top 50 in the country by Study.com, which recently published its 2019 rankings. According to Study.com, "many important program aspects were considered to construct this list such has school and program data provided by the U.S. Department of Education, unique program highlights, experiential learning opportunities, and success rates."

According to Study.com, McKendree University's Bachelor of Business Administration degree in Human Resource Management "emphasizes team building and solving problems by taking all aspects of a business in mind when working with team members." It selected McKendree "based on academic and career resources for HR students, the quality of education in HR, faculty, and more."

The university offers a BBA degree in human resource management at its Lebanon, Ill, and Radcliff, Ky., campuses and online. To find out more, visit mckendree.edu.
-McK-