Mariah Logan '16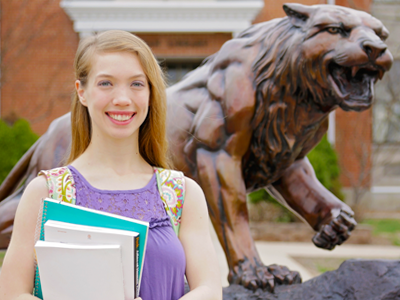 Senior Psychology major from St. Louis, MO

Band Color Guard and Avidity Winter Guard

Student Ambassador

Honors Program

Member of Psi Chi, Pi Gamma Mu, and Phi Eta Sigma Honor Societies

Recipient of Honors, Leadership, and Band Scholarships

Awarded Tanaka Foundation Scholarship to study abroad in Japan
by Stephanie (Coartney) Dulaney '10

When Mariah Logan '16 arrived at McKendree as a freshman years ago, she knew in an instant it was the perfect fit for her. Now a senior, she reflects not only on the many once-in-a-lifetime opportunities McKendree provided her, but also on the countless ways she received personal, academic, and financial support from the moment she set foot on campus.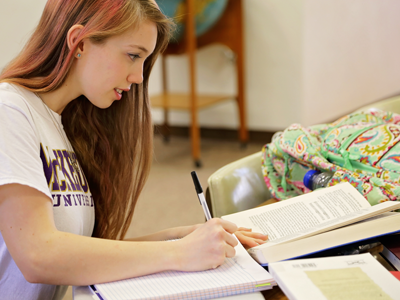 "I first arrived at McKendree, and the beauty of the campus took my breath away," said Mariah. "I looked over at my mom and said, 'I don't even have to get out of the car. This campus is so perfect.' The class sizes were the match for me, the staff knew what I wanted in life, the color guard was everything I had been working toward, and the opportunity to spin with Avidity Independent was a dream come true."

Mariah immediately jumped into the McKendree experience, joining the Honors program and getting involved with color guard, Avidity Independent Winter Guard, and the student ambassador program. Her Honors, Leadership, and Band Scholarships all enabled her to take part in these programs while receiving a significantly discounted tuition cost.

"Receiving the scholarships I was given when applying to McKendree validated all the hard work I put into high school," said Mariah. "It showed me that I was working with a school that appreciated my dedication to academics, and it allowed me to study abroad and take classes I would not have had access to."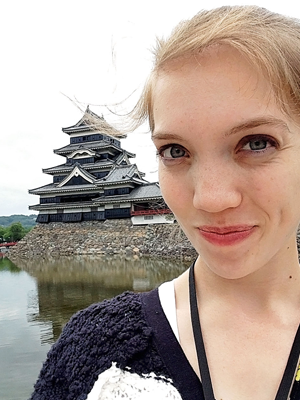 As an Honors student, Mariah had the chance to take a unique series of courses that stretched her view of the world and the ways she could make an impact on it. In one class, she and her fellow Honors students presented their concern with the large number of emails sent to their student accounts and researched alternative ways for the university to communicate with students. Administrators not only listened to their suggestions, but also moved forward on implementing some of them. "I will always carry with me the fact that the work I've done helped make McKendree a better place," she said.

Thanks to the Tanaka Foundation Scholarship, Mariah's experiences studying abroad in Japan were another memorable part of her time at McKendree. Along with a faculty member and one other student, Mariah spent two weeks at Technos College in Tokyo learning firsthand about Japanese culture and interacting with students from around the world.

"My McKendree experience has been everything I looked for in other schools and never found. I wanted a place that would take care of me, teach me, guide me, challenge me, and express eagerness to grow with the ideas of students. I will always know that I have a family to come home to as a Bearcat."
Learn more about McKendree University and the Honors Program.
Make It McKendree  Apply Today!