Scholarship Opportunities
It's a question in the minds of many students and parents: How affordable is it to attend college realistically? At McKendree, we recognize that you've already worked hard to get where you are, which is why 98% of our students receive some type of institutional aid. We believe in the success of our students, and our extensive scholarship program is one way that we invest in you.

In addition to grants and work study jobs, scholarships are an excellent way to offset college costs. McKendree students have the chance to receive scholarships that complement their unique accomplishments and interests and come from a host of different areas, including academics, co-curricular activities, athletics, community service, and many others.



Academic Scholarships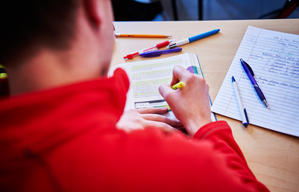 Our academically talented students are eligible for scholarships that not only honor their past achievements, but also give them opportunities for continued growth and exciting resume-building experiences.

Qualified first year students may receive the Dean's Scholarship (valued at $10,000 per year), Presidential Scholarship (valued at $10,000 per year), or Honors Scholarship (valued at $13,000 per year).

The McKendree Honors Scholarship automatically places students in the Honors Program, a unique learning experience that includes specialized classes, outside cultural events, and the opportunity to present research at a variety of academic conferences.

Co-curricular Scholarships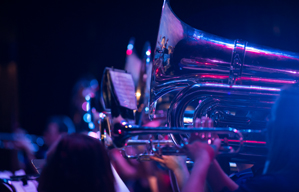 Did you participate in co-curricular activities in high school, such as band, color guard, or Model UN? Are you interested in getting involved with campus life at McKendree? Our co-curricular scholarships allow you to meet others, do something you enjoy, and earn scholarship funds at the same time!

McKendree's wide variety of co-curricular scholarships includes:



Athletic Scholarships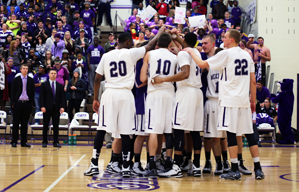 Whether you're an all-star sports player or just have an interest in sports, there's an athletic scholarship opportunity for you at McKendree. We offer scholarships in more than 20 of our most popular men's and women's sports teams, giving you the chance to compete regionally and nationally as part of Bearcat athletics.

For students interested in gaining firsthand experience in sports information or game management, our newest athletic scholarship is for you. The Bearcat Athletic Support Experience (BASE) program is designed for non-student athletes who wish to earn real work experience and scholarship funds by working directly with McKendree's athletic staff and coaches. BASE Scholars assist in managing business components and social media, recording video of games and events, reaching out to prospective student athletes, and many other resume-building activities.

"We're proud of our BASE Scholarship program and the real world experience it gives students," said McKendree Athletic Director Chuck Bruggemann. "Our success has prompted the Great Lakes Valley Conference to ask us to speak about this program so that other schools in the conference can emulate it."

Community Service Scholarships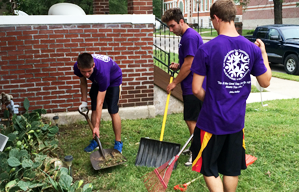 At McKendree, giving back to others through community service and volunteerism is one of the main values we seek to cultivate in our students. For this reason, many of our scholarship opportunities incorporate some level of service, encouraging students to expand their world view and see life from another's perspective.

The Community Service Scholarship for incoming students gives you the chance to participate in a host of different on and off-campus volunteer programs and work directly with the Lyn Huxford Center for Community Service (CCS) to organize activities that benefit others and offer education on important social justice issues.

This scholarship is an opportunity for students to use their passion for service to gain leadership skills and be active citizens during college. Recipients of the Community Service Scholarship complete 30 hours of service per semester and can be awarded up to $4,000 per year.

Prestigious Scholarships and Fellowships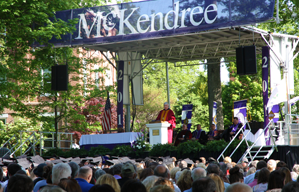 In addition to the many different scholarship opportunities McKendree offers, we also make it a priority to assist our outstanding students in applying for national and international scholarships and fellowships.

Many of these scholarships open new doors for students who would like to study abroad, participate in unique research projects, or further their education and work experience in a particular field. McKendree faculty offer students guidance and advice throughout the application process for these highly competitive awards.

"These prestigious scholarships are designed to help students become leading voices in their fields," said Martha Patterson, professor of English. "The application process helps students articulate who they are now and how the scholarship experience will help them become who they want to be."

Endowed and Annually Funded Scholarships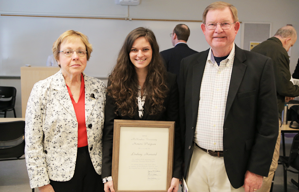 Many of our alumni, their families, and other donors genuinely care about your success at McKendree and have set up endowed and annually funded scholarships specifically for you.

Criteria for these scholarships is broad and ranges from your planned degree field to your geographic location to your participation in a particular sport. Some are very unique, such as one that requires the recipient or family member to be a volunteer firefighter from the Lebanon or O'Fallon, Illinois area.

Scattered across the country, these donors often create scholarships in memory of a loved one or based on a characteristic special to them. Many student recipients even get the opportunity to meet their donors during the student research presentations on Academic Excellence Celebration each year. The experience of shaking hands with the person who helped fund your education without ever knowing you is one you will never forget.

"I'm eternally grateful for the help of my generous donors," said Stefanie Strack '16, who received the Leona Stanford Vollintine Scholarship and the Billy Hahs Annual Fund Scholarship. "Their generosity has motivated me to make it my personal goal of one day helping students in the same way that they have helped me."

Outside Scholarships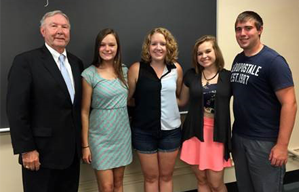 McKendree students are also eligible for an exciting array of externally-funded scholarships, such as the Golden Apple Scholarship, YMCA Student of the Year Scholarship, and United Methodist Higher Education Foundation Scholarship, to name a few.

In 2015-2016, five McKendree teacher candidates were named Golden Apple Scholars, a Chicago-based program designed to address the need for creative teachers to serve Illinois students in economically and educationally disadvantaged schools. Approximately 52 public and private schools across Illinois participate in the Golden Apple Scholars program, and only 200 teacher candidates are selected statewide.

"It means the world to me to be a Golden Apple Scholar!" said Chelsea Gossett '18. "Through their summer institute, I had the opportunity to teach lessons in an Algebra I class, as well as take classes that will benefit me as an educator. This program has already taught me so much more than I could have ever hoped to learn about being a teacher."
Make It McKendree  Apply Today!