Jamari Jackson '24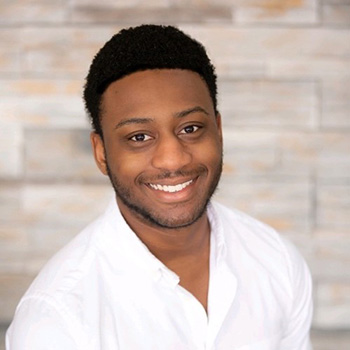 MLK Humanitarian Award Recipient 2023

Black Student Organization (BSO) President

Student Government Association (SGA) Senator

McKendree Speech & Debate Team

Member of Pi Kappa Delta Forensics Honor Society

Member of National Debate Honor Society

Competed at 2022 Rice University Business Plan Competition
by Hailey Rose '24


Jamari Jackson '23, otherwise known as Jay, is originally from Belleville, Illinois, and came to McKendree to study business administration. During his time at McKendree, he has made his mark through his active involvement in many student organizations, including the Black Student Organization and Student Government Association, as well as joining the McKendree Speech & Debate team.



"I've been involved with the McKendree Debate team, finishing my best season ranked 17th in the nation."


One of his greatest achievements at McKendree was at the 2022 Rice University Business Plan competition where he proudly represented McKendree and his company, Wattz Co.

More recently, Jamari has been awarded the 2023 Martin Luther King Jr. Humanitarian Award for showing compassion and understanding towards all people as well as displaying core humanitarian ideals and principles. Additionally, to showcase these ideals in practice, Jamari has been actively involved in many service programs and student organizations at McKendree.



"McKendree University is a place that provides all its students the ability to be trailblazers."
Jamari has blazed his own trail during his time as a Bearcat, not only through his extensive involvement and integral roles in student organizations, but also within several honor societies. Pi Kappa Delta Forensic Honor Society and National Debate Honor Society have both contributed to Jamari's long-lasting legacy as a future McKendree alum.

After graduation, Jamari plans to return to McKendree for his MBA and continue to inspire future Bearcats to make the most of their experiences.



"I hope to have shown students that you can be a non-athlete and still have a remarkable experience."

Learn more about McKendree University.