Emily Berry '20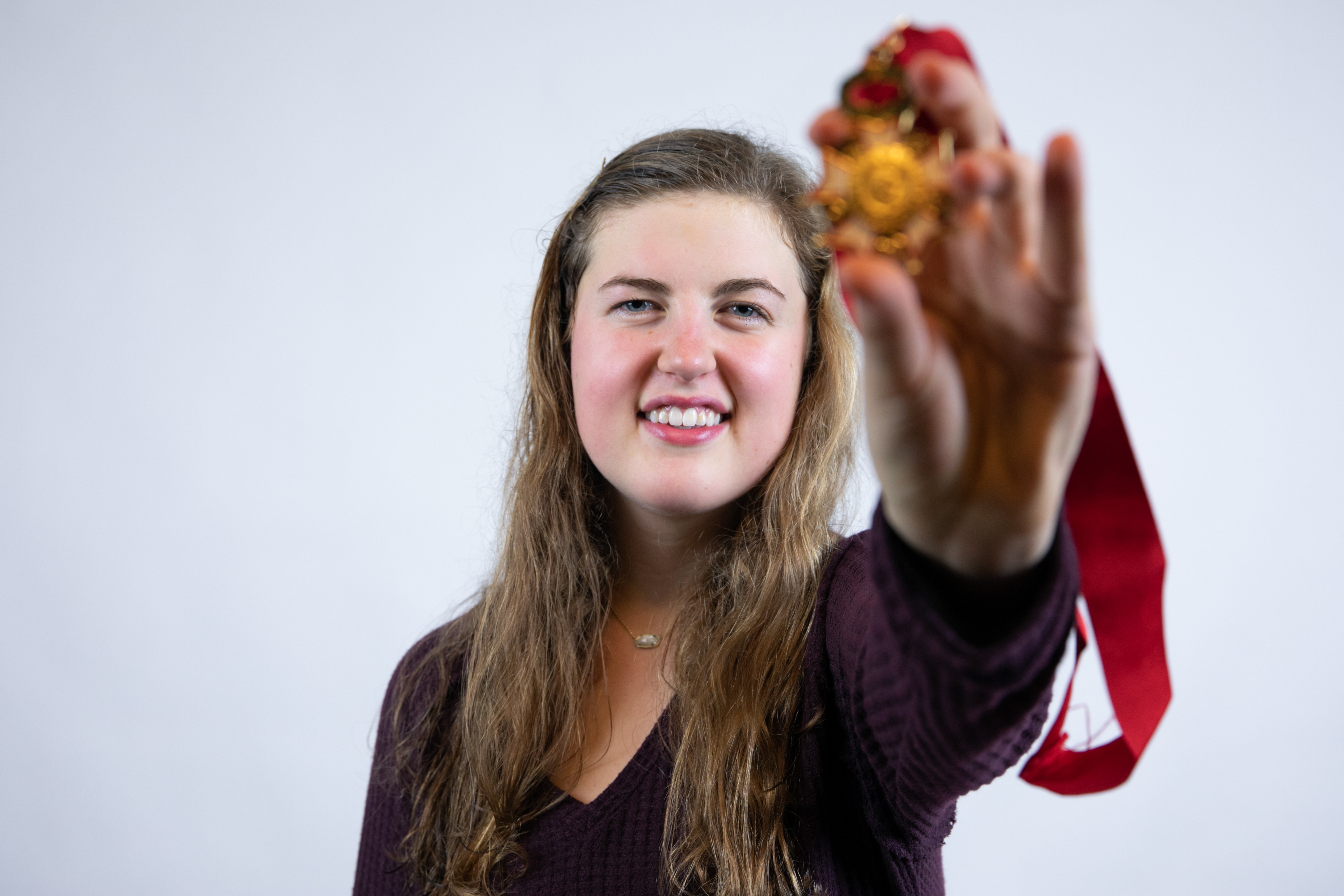 Psychology and Spanish major from O'Fallon, IL

Awarded the 2019-2020 Abraham Lincoln Civic Engagement Award

Camp counselor and supervisor for children's recreational activities at the YMCA in O'Fallon

Tutor and advisor in McKendree's Student Success and Advising Center

Member of Kappa Sigma Tau Sorority, Campus Activities Board, Psi Chi and Pi Gamma Mu Honor Societies

Volunteer with the Lyn Huxford Center for Community Service

Attended Technos trip to Japan in 2018 and studied abroad in Seville, Spain in 2019

By Stephanie (Coartney) Dulaney '10

With each trip abroad, senior Emily Berry '20 has grown her love of learning, appreciation for different cultures, and commitment to serving people in communities all over the world. Her McKendree experience has taught her that something wonderful happens when you're surrounded by people who support and encourage you. You want to treat others with the same care you received, and in Emily's case, she has dedicated her career to doing just that.

As a double major in Psychology and Spanish, Emily has her sights set on becoming a clinical psychologist working with children in a school or hospital setting. Her travels to the Spanish-speaking countries of Guatemala, Cuba, and Spain inspired her to become fluent in the language in order to better serve children in Hispanic communities. "Currently in the U.S., only five percent of clinical psychologists speak Spanish," she said. "I want to work with a diverse population and provide them with the best resources to make a beneficial future."

This fall, she was named the University's Student Lincoln Laureate award winner for her strong leadership skills, service to others, and success in the classroom. She was nominated for the honor by two of her professors, whom she credits with making her college experience truly life-changing.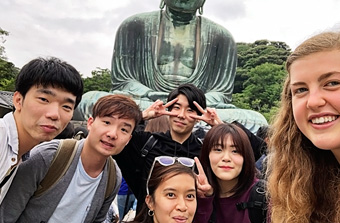 Looking back on her time at McKendree, Emily is amazed at where her journey has led her, especially the opportunities she had to visit nine countries and get so involved in campus life. During her freshman year, she traveled to Guatemala with a church mission group, and the following year, she traveled to Cuba with a group of McKendree students and her Spanish professor. "This trip made me realize that I wanted one of my majors to be Spanish," she said. "I really wanted to continue learning about Hispanic cultures and increase my knowledge about the language so I could communicate more with others around the world."

Later that same year, she was selected as one of two McKendree students to travel to Japan for the annual Technos trip. Finally, as a junior, she spent a semester studying abroad in Seville, Spain. During the trip, she also had the chance to explore parts of Portugal, Morocco, England, and Ireland. She loved experiencing the Spanish culture with her host family, and taking university classes there, such as "Psychology/Sociology of Learning a Second Language" and "History of Women in Latin America."

"Everywhere I went, I made sure to make new connections with people and learn something new."

Emily was most drawn to the people in each unique place she visited. Whether she was forming friendships or just learning from their life experiences, she discovered her passion for serving others because, as she found, people are people no matter where you go. The support of her Bearcat family also went with her through it all.

"Seeing how others' positivity, kindness, and support has affected me, I want to do the same," she said. "I want to provide resources to others so they can create their best lives. Everyone deserves those opportunities: good environment, optimistic mindset, belief in accomplishing their tasks effectively. I want to work with children because I hope that providing resources will allow them to become fully functioning adults."

After graduation, Emily will mentor grade school students in Miami, Florida, through AmeriCorps' City Year program. She has also applied to be an English teaching assistant with PeaceCorps Costa Rica, as well as the Fulbright program in Mexico.

Learn more about opportunities at McKendree University.
Make It McKendree