Andrew Kordelewski '15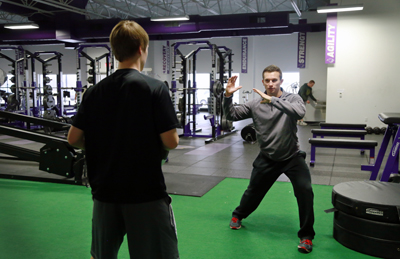 Senior sport management major from Plainfield, Ill.

Student Ambassador

Men's Bowling Team

President's List (4.0 GPA)
McKendree University's sport management program gives students like Andrew Kordelewski '15 the knowledge and training to apply to the business of athletics.

"My main goal is to open my own facility. I'd like to run a sports performance center or baseball facility."
He is majoring in sport management with minors in sports performance and sport psychology. The program covers the basic economic and social environment of sport business, the financing and operations of facilities, business ethics, and the marketing and managing of events, Internships allow students to integrate and apply what they have learned to a sports organization or program.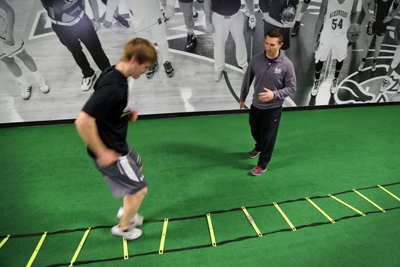 Andrew interned last summer with the Puget Sound Collegiate League, a developmental baseball league in Lacey, Wash., where he trained players and high school athletes. Using a high-paced app to track pitch velocity and pitch type, he downloaded that information to make a spray chart for each hitter. He then compiled their stats into a document, which he emailed to the team coaches.

He also did some announcing on the public address system and traveled to a baseball tournament in the small mining town of Grand Forks, Canada. His internship was set up by his mentor, health professions instructor Scott Colby, who is the director of player development for the league.

Andrew will acquire more hands-on experience working with a broader group of athletes in his final semester this spring.

"I like working with athletes from every single sport," says the McKendree senior, who will shadow the Bearcats' powerlifting coach as he trains wrestlers, tennis players and golfers at the university's Sport Performance Center.

Learn more about McKendree University and the sport management program.