#GivingTuesday

Thank You!
Thank you for leaving a footprint at McKendree University on #GivingTuesday!

The 26-hour giving day was held in honor of President Dennis' 26th and final year at McKendree. The McKendree community is truly grateful for all that took a moment to celebrate, honor and give back. 

The collective generosity from alumni, students, parents, faculty, staff and friends on this day was incredible! This support will have an immediate impact on our students and the transformative experiences that will define their McKendree education.

If you have made a qualifying gift to receive President Dennis socks, please allow 4-6 weeks for processing time and delivery. Be sure to rock your socks on Founders Day, Commencement Day, and #PurpleFridays. Whether on campus or on the couch, you can connect with McKendree by sharing a photo of your socks and perhaps your own President Dennis story on social media using #KnockOurSocksOff. 

Thank you again for joining the #GivingTuesday movement this year and remembering McKendree University during the holiday season. You really #KnockedOurSocksOff!

Save the date for the next #GivingTuesday, December 1, 2020.
#GivingTuesday 2019 Results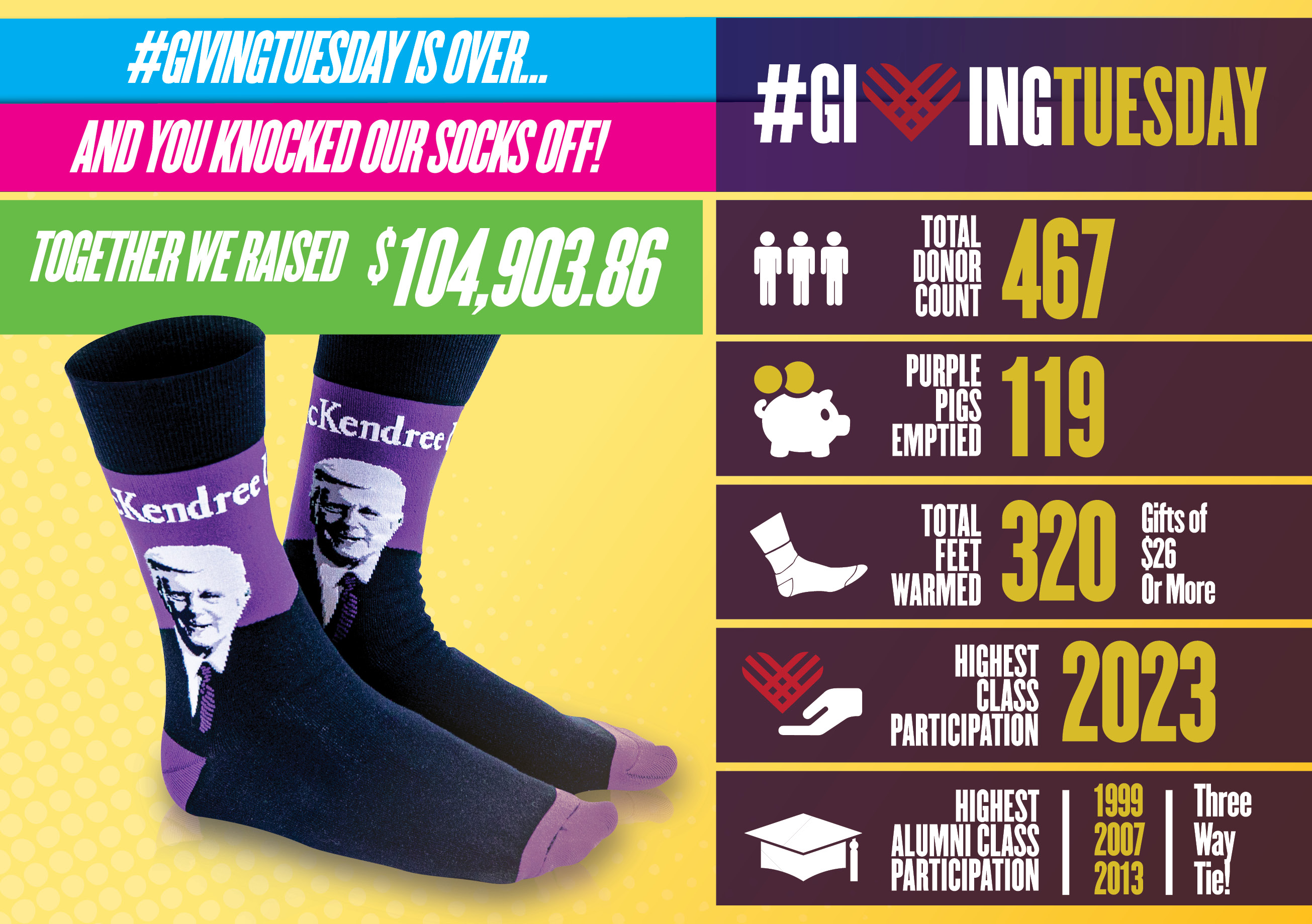 Follow McKendree University

 

 




The Sock Campaign Continues!

If you missed #GivingTuesday and would still like to make a Celebration Gift in honor of President Dennis, please click the link below. Thanks for your continued support of McKendree University!