#GivingTuesday - November 30, 2021
No one does school spirit better than the alumni, faculty, staff, families and friends of McKendree University! We cheer for our students, celebrate traditions, and work hard for a promising future. Take your pride to the next level this year...

#GivingTuesday is back on November 30th! 
Collectively, we can make our students' dreams a reality by supporting scholarships, student services, academic instruction, technology upgrades, research opportunities, and many other areas on #GivingTuesday. Join the tradition of giving back on the world's biggest day of generosity! 

We all have gifts to give, and with social media, online giving, delivery, mail, and phones there are limitless ways to use your generosity to support McKendree University on this day. We need you to help sustain the true McKendree experience for today's Bearcats! 
Learn how you can join the #GivingTuesday movement below!
Make a Gift
Make a gift toward the #GivingTuesday campaign to the area that means the most to you! You can make your gift on or before November 30th to count as participation toward McKendree's goal. This year, our goal is to reach 552 gifts made to unlock $25,000 of alumni challenge dollars to support the University's Annual Fund (the area that is needed most). Last year, the University received 551 gifts, so we are pushing it to the next level and need your support! Your gift, no matter the size, will help us to reach this goal. 
Ways that you can make your gift:
Office of Development, Alumni & Parent Relations
701 College Rd.
Lebanon, IL 62254
Be an Online Ambassador!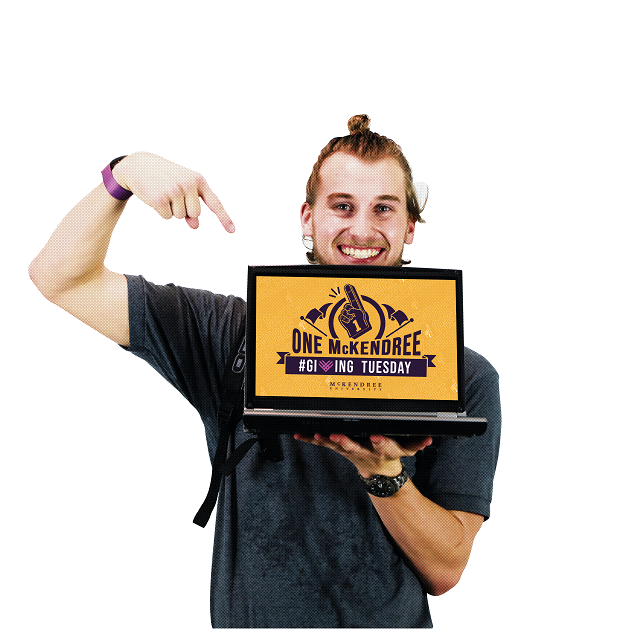 Do you consider yourself a social media influencer? Do you love McKendree? Do you want to use your time and talent to help? If so, you would be a great Ambassador for McKendree University during this year's #GivingTuesday campaign!

Online Ambassadors are the most important role in the #GivingTuesday campaign. 47% of Americans learn about causes via social media and online channels. This is where you come in!

Online Ambassadors are alumni, faculty, staff, students, parents and friends who take the next step to promote #GivingTuesday through their own social networks. This is your opportunity to share your Bearcat pride! 

Online Ambassador Toolkit Coming Soon... 


Get Social!

 

Spread the Word!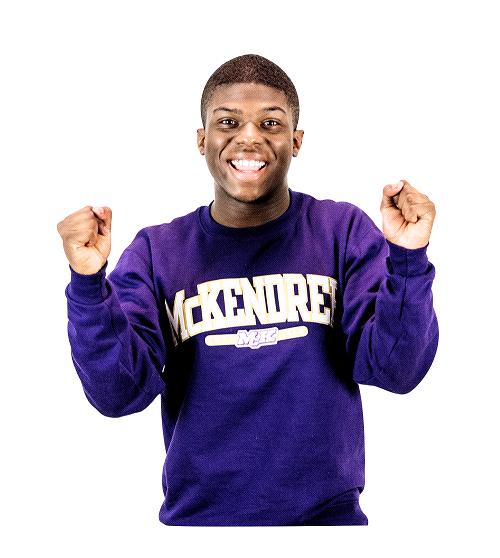 You can do a great service to McKendree from the comfort of your home! Simply spread the word to fellow Bearcats by interacting with McKendree on social media. You can also double your impact by e-mailing, texting and talking with fellow Bearcats about #GivingTuesday. Encouraging others to participate makes all the difference! Using these hashtags on social media will also help to rally the community together:

#GivingTuesdayMcK
#OneMcKendree
#Unselfie
Where Do the Funds Go



All areas of the institution will have a footprint on the #GivingTuesday crowdfunding platform. Donors will have the opportunity to give back to any area that they wish. By supporting the Annual Fund or another area close to your heart, you are ultimately supporting the entire University into the future - and that is greatly appreciated!

For additional information, please contact the Office of Development, Alumni and Parent Relations at annual_fund@mckendree.edu or (618) 537-6824.