Make It McKendree Faculty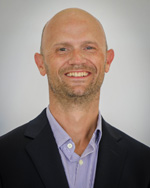 Professor of Psychology

Students in Abnormal Psychology learn about the diagnosis, origins, and treatment of both well-known mental disorders – such as depression and schizophrenia – and those that are more obscure – such as cyclothymia and frotteurism. One of the main methods of learning about the disorders is team-based diagnosis of case studies. Students work together in differentiating between disorders and debating other teams about the merits of their diagnoses. A semester-long case history project allows students to pursue their own interests in depth by applying what they are learning in class to a famous person. Recent students have explored cases as varied as Abraham Lincoln, Sheldon Cooper, and Pac Man. For all subjects, however, the goal is to explore the cause of symptoms, possible diagnoses, and the relevant scientific literature. Learn more about Guy Boysen, Ph.D., the Psychology program, or McKendree University.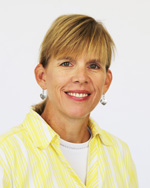 Professor of Political Science


My courses are about all facets of American Politics and Government. They are designed to encourage students to think independently, take initiative in exploring the political world, and develop opinions about critical issues facing the United States today. In analyses of the current news, classroom discussions, written assignments, and group projects, students more deeply cultivate knowledge about the world around them and their place it. Applying a mixture of technology, running the gamut from game simulations to hand-written self-reflections, students must use a variety of skills and techniques to learn about the political landscape. By doing so, students foster characteristics that McKendree University values most: Responsible Citizenship, Engagement, Academic Excellence, and Lifelong Learning. Learn more about Ann Collins, Ph.D., the Political Science and International Relations program. or McKendree University.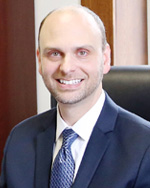 Professor of Mathematics

My courses are guided by the following quote:

"I've learned that people will forget what you said, people will forget what you did, but people will never forget how you made them feel."
~ Maya Angelou

The hallmark of my educational mission is to hone each of my student's communication skills. Mathematics is a deep but rewarding subject. Students leave my courses adept at expressing complex ideas. But they also leave with that "wow" feeling that only comes from conquering complicated ideas. I enjoy watching their professional expression develop over the course of a semester. Years later many have told me that they remember how they felt when they left my course; they felt more mature and ready to face whatever life has for them. That sentiment makes me proud to be a faculty member at McKendree University. Learn more about Alan Alewine. Ph.D., the Mathematics program, or McKendree University.