History Degree
History is clearly the broadest and most inclusive of all the academic disciplines, since it properly includes the development of all other areas of study. The study of history is a solid preparation for life in an increasingly unpredictable modern world. Its study sharpens abilities to:


Analyze and evaluate information critically

Interpret relationships

Translate ideas into different forms

Apply concepts to varying situations

Synthesize new concepts from given information

Evaluate alternate courses of action or interpretations of historical data

A history major will also develop strong writing and research capabilities, leading to the development of an original research paper during their senior year.
Why a B.A. Degree in History?

If you enjoy the study of people, artifacts, and historical events, the bachelor's degree in History is the major for you! A degree in History provides you with important skills in research, writing, educating others, and making connections between the major trends and eras in history. Career options abound for History majors in schools, government, non-profits, and law.
About the History Major

Housed under the Division of Social Science, McKendree's degree program in History sharpens students' ability to analyze and evaluate information critically, apply historical concepts to varying situations, and develop strong writing and research capabilities. The degree is offered in two tracks:

B.A. in History:
More general, comprehensive program that equips students for a future in a wide variety of career fields.

B.S. in History Education:
Designed for students interested in pursuing a secondary education concentration in History.
A minor in History is also available.
Why McKendree?


McKendree University provides you with interactive learning opportunities through our small class sizes, experienced faculty, and unique internship experiences that move you beyond the classroom. We are committed to your success in the degree programs we offer, the internships and extracurricular activities that will set you apart, and the college experience you'll get here. Just 25 minutes from downtown St. Louis, Missouri, McKendree University is located in historic Lebanon, Illinois, and affords students a host of enriching cultural, career, and entertainment opportunities.


Program Highlights
Unique opportunities to conduct research with faculty members, present papers at national academic conferences, and gain real world experience through exciting internships

Related clubs and honor societies enable you to meet others and enhance your resume

Study Abroad program includes opportunities at over 80 universities around the world


Employment Opportunities

Graduates in History have found employment in a wide array of career fields, including law, business, writing, and education. Our History alumni currently teach in local school districts and at the university level, work in museums, libraries, or archives, and serve as research specialists in government or business.

What can I do with a History degree?
Interesting Courses
Historical Methods and Regional Inquiry

Survey of Arts History

Minorities in the American Experience


Club Information / Honor Societies
Study Abroad - Learn more about how your trip of a lifetime is within reach!


McKendree Historical Society - Meet other students and take part in exciting field trips to local historical sites, museums, and events.

Phi Alpha Theta (International History Honor Society)


Related Programs
Minor in History

Political Science

Art

English
Your Student Success Support Team
Key Faculty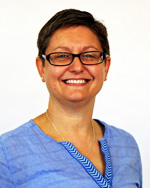 Shelly Lemons, Ph.D.
Professor
Carnegie Hall 213
(618) 537-6457
sllemons@mckendree.edu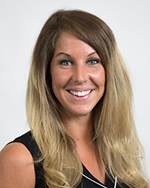 Lauren Thompson, Ph.D.
Associate Professor
Carnegie Hall 106
(618) 537-6925
lkthompson@mckendree.edu