Lauren Thompson, Ph.D.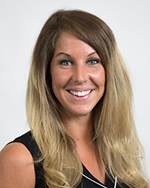 Assistant Professor of History

Director of Ethnic Studies & Gender Studies
Office: Carnegie Hall 106
Phone: (618) 537-6925

Education

Ph.D., History, Florida State University (2015)
M.A., History, West Virginia University (2010)
B.A., History, Marietta College (2007)
Teaching Interests

Civil War Era
African-American History
Race & Ethnicity
U.S. Immigration
Sports History
U.S. Social Movements
U.S. Military History
Public History
Resistance and Dissent in America
Publications

Friendly Enemies: Soldier Fraternization throughout the American Civil War, University of Nebraska Press (under contract)
"Escaping the Mechanism: Soldier Fraternization during the Petersburg Campaign" Civil War History, December 2017, Vol. 63, No. 4
"The Rights, Causes, and Necessity for Secession: The Interplay of Race, Class, and Politics in Antebellum Florida" in The Smallest Tadpole: Aspects of Florida in the Civil War Era, Edited by Seth Weitz and Jonathan Shepard, University of Alabama Press (under contract)


Teaching Philosophy

I strive to empower my students and foster their journey in becoming educated citizens.  I implement this vision through active learning, open-ended discussion, and the opportunity to think critically.  Additionally, I call upon examples from local history and students' personal experiences to make the past more relatable.  I teach my courses through a social, or "bottom up," lens in order to realize how ordinary people caused, shaped, and reacted to major historical events.  In deconstructing popular generalizations and complicating the broader narrative, students are able draw parallels between the past and present day.  It is through this recognition of historical trends, students continue to ask questions and seek the truth as the move on to their careers.


Awards

Faculty of the Year Nominee, Marietta College
Florida State University Outstanding Teaching Assistant Award Nominee
Joe M. Richardson Outstanding Teaching Award Recipient
Matthew B. Ridgway Research Grant, U.S. Military History Institute, Army War College
Andrew Mellon Fellowship, Virginia Historical Society
Ermine M. Owenby Travel Award, Florida State University
Leitch Wright Jr. Research Award
Regina Hale Canaga Graduate Fellowship, West Virginia University
Organizations & Memberships

Society of Civil War Historians
Organization of American Historians
Southern Historical Association
American Historical Association
Phi Alpha Theta