2018 Young People's Concert Series
"TAP THOSE TOES"
An interactive experience explaining through audience participation why music makes our toes tap.
featuring the McKendree University
Marching Bearcat Band, Drumline and Front Ensemble!
*We ask that you please pre-register for you and/or your students to attend the performances* 
Reserve Your Group Tickets Today!


All payments should be made at the door with checks payable to:

McKendree University Bands


Tickets are $3 each for both students and adults (teachers and chaperones included).


October 17, 2018 - 9:30 a.m.
488 seats currently available (as of 5/11/18)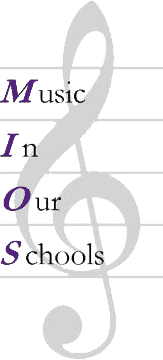 The Music In Our Schools, or MIOS, educational series are interactive and educational clinics, concerts and events designed to help children ages 2-18 gain a better understanding, appreciation and love of music. MIOS Events regularly take place throughout the school year and summer months.