Entrepreneurship Degree
Are you an innovative thinker with the goal of one day creating your own business? If so, we have the perfect degree program for you! The Bachelor of Business Administration in Entrepreneurship is designed to give you hands-on experience and individualized guidance in all areas of this exciting career field.

Why a B.B.A. Degree in Entrepreneurship?

Start your own business in any number of industries when you earn your B.B.A. in Entrepreneurship from McKendree. You'll develop important skills in everything from raising venture capital to assessing risk and evaluating competition. As small business owners themselves, many of our award-winning Business faculty also bring their firsthand experience to the classroom as they offer you expert instruction rooted in business theory and real-world application.

As an Entrepreneurship major, you'll be fully prepared to start your own business upon graduation. Pursue your passion with confidence when you earn this unique degree in a highly versatile area of Business.


About the Entrepreneurship Major

The B.B.A. in Entrepreneurship gives you all the tools you need to take an idea and transform it into a successful business. Housed in the School of Business, this one-of-a-kind degree program equips students with the latest strategies and theories to create a comprehensive business plan tailored to your own professional interests. You'll gain experience in every level of business, from managing employees and daily operations to making executive decisions on finance and sustainability. Take an active approach to learning with practicums that allow you to learn "on the job" in a real entrepreneurial setting.

2023-2024 Program Catalog


Why McKendree?

McKendree University provides you with interactive learning opportunities through our small class sizes, experienced faculty, and unique internship experiences that move you beyond the classroom. We are committed to your success in the degree programs we offer, the internships and extracurricular activities that will set you apart, and the college experience you'll get here. Just 25 minutes from downtown St. Louis, Missouri, McKendree University is located in historic Lebanon, Illinois, and affords students a host of enriching cultural, career, and entertainment opportunities.

Program Highlights
Practicum and internship experiences in Entrepreneurship give you the opportunity to apply classroom concepts to real-life business scenarios

Small class sizes and faculty members skilled in running their own businesses ensure that you get one-on-one attention from experts in the field

Related clubs and honor societies allow you to connect with others while building your resume


Employment Opportunities

There is no limit to the career opportunities available to Entrepreneurship majors. Whether you already have an idea for creating and running your own small business or you just want a comprehensive education on what it takes to manage an organization, this degree program will suit your needs.

Entrepreneurship majors find employment as business owners, chief executive officers, finance managers, consultants, start-up leaders, and many more.



Interesting Courses
Process of Entrepreneurship

Financial Management – Applications and Cases

Consumer Behavior


Club Information/Honor Societies
Sigma Beta Delta (Business Honor Society)

Phi Beta Lambda (Business Service Club)

Related Programs

Your Student Success Support Team

Key Faculty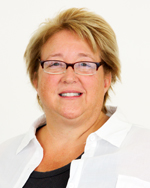 Jean Sampson, D.Mgt.
Professor
Piper Academic Center (PAC) 106
(618) 537-6884
jmsampson@mckendree.edu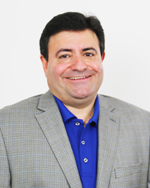 Peter Sigiols, D.B.A., J.D.
Associate Professor
Piper Academic Center (PAC) 110
(618) 537-6583
pjsigiols@mckendree.edu