Economics Degree
You'll focus on the study of the allocation of resources with an emphasis on personal, business, and public sector decision making. You'll learn how to use economic tools such as:


Opportunity costs

Supply and demand

Marginal analysis

Equation of exchange

Theory of trade
Why a Degree in Economics?

Many businesses and government agencies value the analytical and statistical skills of economics graduates. Starting salaries in this field are in the top ten of all professions across the country. A bachelor's degree in Economics opens the door to a number of career options and prepares students for work in a wide variety of professions.
About the Economics Major

With a major in Economics, you'll be able to develop and interpret operating budgets, capital budgets, investment portfolios, and capital structure. Housed in the School of Business, this degree program focuses on the allocation of resources with an emphasis on personal, business, and public sector decision making. Students become skilled using important economics tools such as opportunity costs, supply, demand, marginal analysis, the equation of exchange, and the theory of trade.

B.A. in Economics

B.B.A in Economics
2023-2024 Program Catalog


A minor in Economics is also available.
Why McKendree?


McKendree University provides you with interactive learning opportunities through our small class sizes, experienced faculty, and unique internship experiences that move you beyond the classroom. We are committed to your success in the degree programs we offer, the internships and extracurricular activities that will set you apart, and the college experience you'll get here. Just 25 minutes from downtown St. Louis, Missouri, McKendree University is located in historic Lebanon, Illinois, and affords students a host of enriching cultural, career, and entertainment opportunities.


Program Highlights
Interesting coursework and experienced faculty introduce you to the latest trends and fundamentals in the field

Exciting internship opportunities give you on-the-job experience before you graduate

Related clubs and honor societies allow you to meet others and enhance your resume


Employment Opportunities
An economics degree will give you the opportunity to work in a number of different careers and equip you for post graduate studies in law, public policy, economics, and business administration.

Career options include:


Commercial Banking
The Securities Industry
Financial Planning
Government Agencies
Consulting


Interesting Courses
Managerial Economics

Economics of the Pizza Industry

Economics of Sport


Club Information / Honor Societies
Marketing Club

Sigma Beta Delta (Business Honor Society)

Accounting Club

Phi Beta Lambda (Business Service Club)


Related Programs
Your Student Success Support Team
Key Faculty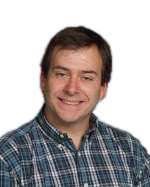 Eric Abrams, Ph.D.
Associate Professor
907 Royce Street
(618) 537-6553
ebabrams@mckendree.edu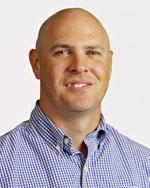 Tyson Thomas, Ph.D.
Associate Professor
907 Royce Street, 2nd Floor
(618) 537-6412
tathomas@mckendree.edu