Homecoming Dance & Tickets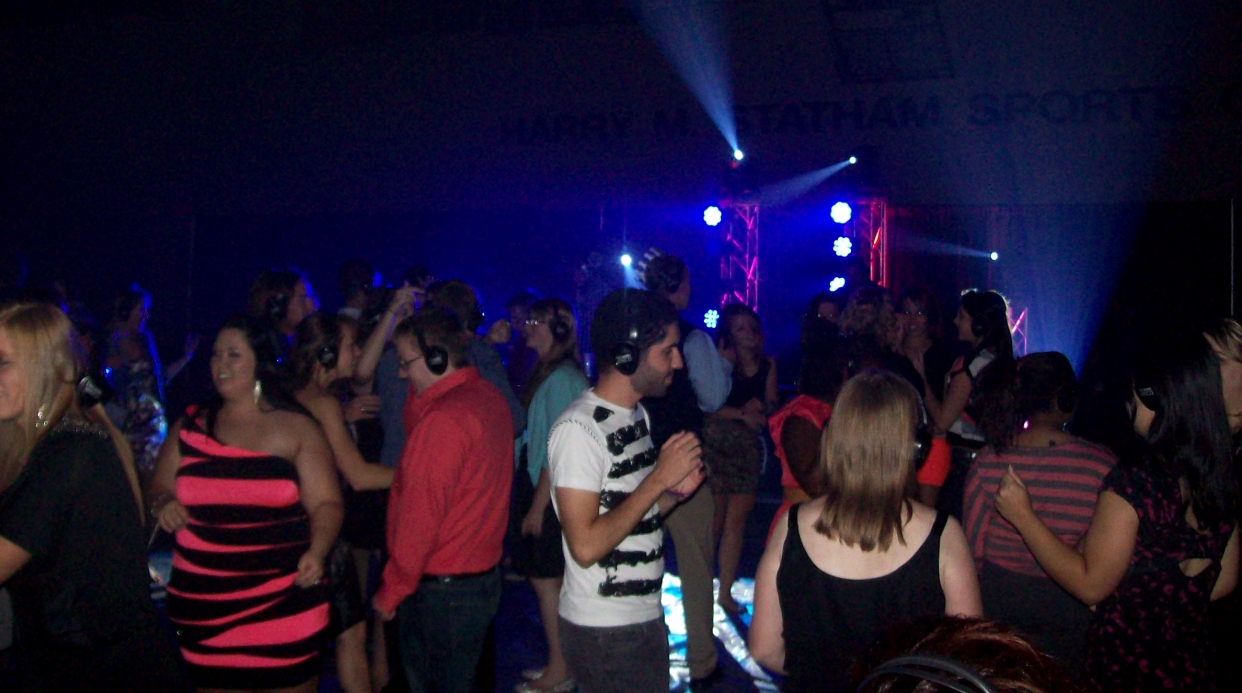 Bring your dance shoes to Statham Gymnasium at MPCC for the Homecoming Dance Party.  Given last year's successful dance, we're keeping ticket prices low again this year!  Tickets for the Homecoming Dance are only $5.00 per person, if purchased by Tuesday, October 1. 
The dance will begin at 8:30pm, with Homecoming Court recognition at 10pm.  The event will end at 12am.
Featured entertainment for this year's dance party is Headphone Disco!  It's a silent party with 2 DJ's and video.  You choose what you want to listen to.  Take a look at this promo video to see what Headphone Disco is all about:  http://youtu.be/uyh0v5gdcag.  A valid ID will be required to use a headset and will be returned when headphones are returned.

GOT TICKETS? 
Students may puchase tickets starting on September 16 in The Lair from 11am-7pm with a check made out to McKendree University or they may purchase tickets in the Business Office by using a debit/credit card.  Students using a debit/credit card must bring their receipt to The Lair to claim their tickets.
Ticket price includes free appetizers, soft drinks, entertainment, and free photo novelties.   Acceptable attire: Dress the theme, club, business casual, or formal.    


For more information, email the CAB Traditions Committee:  cabtraditions@mckendree.edu