Online Higher Education Administrative Services Degree

Why an Online Higher Education Degree?


The online Master of Arts in Education in Higher Education Administrative Services is designed for those seeking to accelerate their career path in higher education or those wanting to transition from another profession. The online degree focuses on the business processes of a university by bringing the tools and analytics of "best practice" interventions to university functions.

Why McKendree?

McKendree University provides outstanding student support services. Each online student has an advisor that will provide assistance from application through graduation. Tutoring and writing support services are available to all students. McKendree University has been serving Southern Illinois and the St. Louis region since 1828.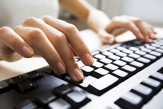 Why an Online Degree?

Online degrees offers convenience so the working adult has the ability to further his/her education while balancing all that life demands. Students that participate in an online program are held to the same high standards expected of the McKendree campus students. An online degree offers you unlimited possibilities.

Flexible Course Format

Courses are delivered entirely online using the course management system BlackBoard. All courses are offered over an eight week period. Many students choose to take one course during each eight week session and be completed in two years. An accelerated schedule (two courses during each eight week session) is also available and can be completed in 14 months.

Online Program Features
The online graduate program in Higher Education Administrative Services is:


12 three-credit courses

Distinguished faculty with practical experience as administrators

Excellent career advancement opportunities

Attractive student loan options available

Career Opportunities

Students will be equipped to enter or advance in the following areas:


Admission

Financial Aid

Finance and Administration

Student Affairs

Academic Records

Human Resources

Institutional Research

Institutional Advancement

Application Process

Students interested in participating in the online Higher Education Administrative Services program must submit an online application for admission. For additional information, please contact 1-800-BEARCAT, ext. 6576.


McKendree University welcomes applications for graduate study from students holding a baccalaureate degree from a regionally accredited institution who seek a challenging educational experience in a stimulating and friendly environment. Applicants are considered on an individual basis without regard to sex, race, disability, nationality, sexual orientation, or religion. The following documentation and/or components are required for consideration for admission to graduate studies at McKendree University:


1. A completed graduate admission application. (no fee). Apply online

2. Official transcripts from each college or university attended. Official transcripts are those that are mailed from institution to institution.

3. A minimum 3.0 GPA on a four-point scale in undergraduate studies. Applicants with a GPA below 3.0 may be conditionally admitted.

4. A current vita or resume.

5. Three professional references.

6. An essay describing the personal and professional goals that will be met by the completion of the Higher Education Administrative Services program.

7. Applicants may be required to participate in a personal interview to assess readiness for graduate studies.

Deadlines for Admission:

Spring 2017, first eight weeks, deadline is January 9, 2017
Spring 2017, second eight weeks, deadline is March 13, 2017
Summer 2017 deadline is May 29, 2017
Fall 2017, first eight weeks, deadline is August 21, 2017
Fall 2017, second eight weeks, deadline is October 16, 2017

Interesting Classes


Law in Higher Education

Integrated Data Services

Power and Influence in Higher Education

Student Development and Services on the Modern Campus

Tuition

Tuition for the Higher Education Administrative Services degree is $465 per credit hour. All online courses have a $60 per credit hour technology fee. Total cost is $525 per credit hour for the online program.

I'M Possible with McKendree Online. Apply Online!