Social Justice and Equity Committee (SJEC)
The McKendree University Social Justice and Equity Committee (SJEC) was commissioned by President Dr. James M. Dennis in 2015. The committee of students, faculty, and staff strives to promote knowledge and understanding among all members of the McKendree University community about issues of diversity, inclusion, social justice, and equity. Mr. Ranadore Foggs, director of Public Safety, serves as chair of the SJEC.

McKendree University has affirmed a statement by The National Association of Schools, Colleges, and Universities of The United Methodist Church, pledging a commitment to host "a series of conversations on concerns of justice and dignity" and to take explicit action to "prioritize and reshape its policies and institutional culture to foster more fully the dignity of all people." The SJEC provides leadership for these important initiatives.

SJEC Mission

McKendree University values the dignity and sacred worth of all members of our community. To achieve this end, the Social Justice and Equity Committee engages diverse members of McKendree University in meaningful activities to promote positive and sustained relationships among all persons inclusive of race/ethnicity, gender, religion, social class, sexuality, and all other aspects of the human experience.

The SJEC sponsors various activities throughout the year including speakers, workshops, opportunities for dialogue, a book club, and Brown Bag sessions about diversity, inclusion, social justice, and equity for the campus community.


SJEC Presents Series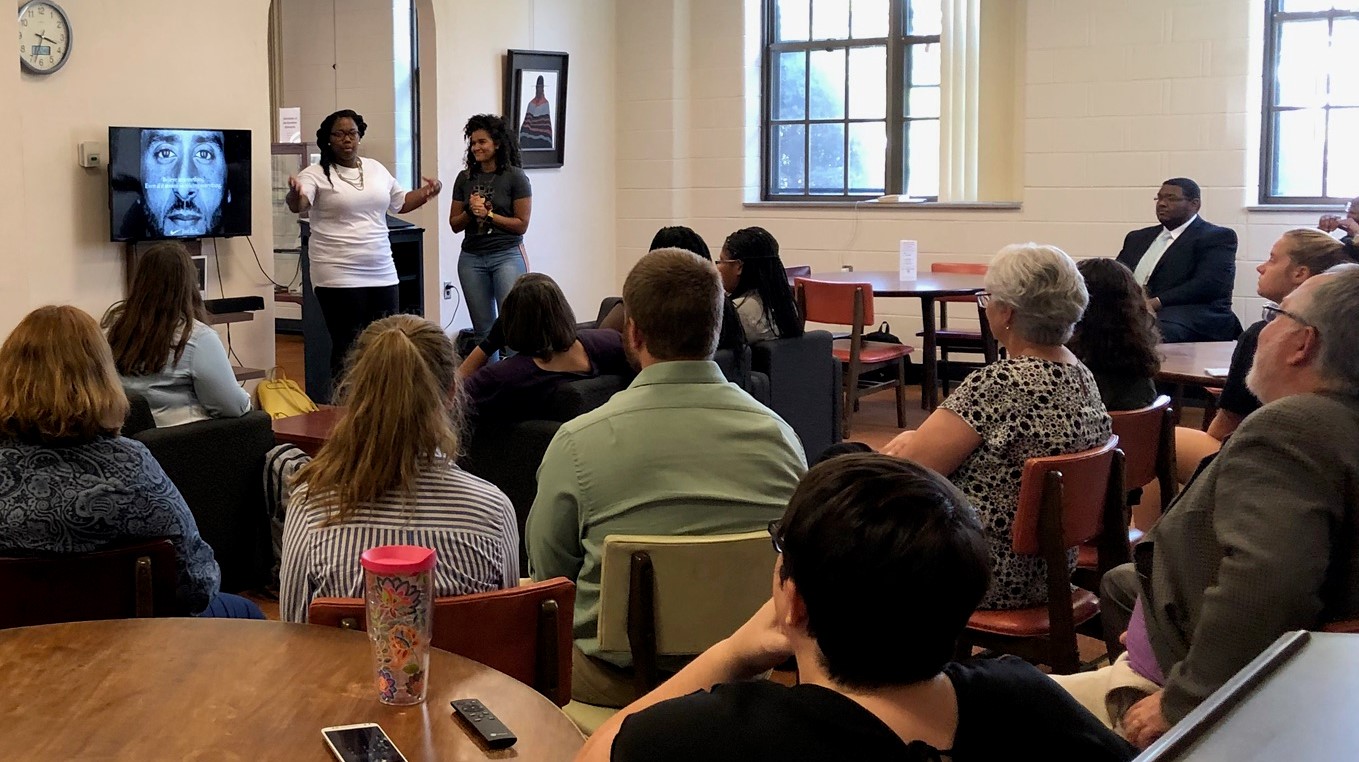 The SJEC sponsors "McKendree University's Conversations on Social Justice in America and Abroad." During these sessions, special guest speakers conduct an open campus dialogue focusing on social justice issues that influence the lives of people in our local communities, our nation, and the world. All students, faculty, and staff are invited to attend and participate in the dialogue. Conversations are held on Wednesday afternoons, 3:30 - 4:30 p.m., on the first floor of Holman Library.

PAST CONVERSATIONS

11/28/18:  Indigenous Communities - Dr. Lauren Thompson
11/14/18:  Legitimizing Hate, Part 2: Media Portrayal of Violent Crimes - Dr. Pam Manning
11/07/18:  Legitimizing Hate, Part 1: Hate Crimes - Dr. Neil Quisenberry
10/31/18: Church and Politics - Rev. Dr. Tim Harrison
10/24/18:  Preventing Violence Against the Transgender Community - Spectrum Alliance
10/17/18:  Is There a Stigma Against Mental Health Treatment in the Latinx Community? - Stephanie Gonzalez, Stephanie Gutierrez
10/10/18:  Post Traumatic Slave Syndrome - Jazzmine Mitchell, Brent Reeves
10/03/18:  Diversity in the Latinx Community - Dr. Aurélie Capron
9/26/18:  Causes and Impact of Family Separations - Dr. Ann Collins
9/19/18:  So You Think Jim Crow is a Thing of the Past? - Dr. Lauren Thompson and Caden Owens
9/12/18:  Colin Kaepernick and the Nike Campaign - Shaneise Tally and Camyla Hernandez
4/25/17:  Healthy Eating, Eating Disorders, and Managing Food Cost in College - Dr. Karan Onstott
4/18/17:  First Amendment Rights vs Hate Speech - Dr. Brian Frederking
4/11/17:  DACA, Where Are We Now? - Dr. Aurelie Capron
4/04/17:  Racial Micro Aggressions, What Are You Trying to Say? - Dr. Shruti Desai, Brent Reeves, Steffy Gonzalez
3/28/17:  Understanding Hispanics and Their Views of Identity - Lilly Soto, Steffy Gonzalez
3/21/17:  American History, Minorities, Civil War, and the Confederacy - Dr. Lauren Thompson
3/07/17:  The Young Gifted and Black Mentality - Brent Reeves
2/28/17:  Compassion Fatigue and Understanding Social Injustice Issues - Colleen Smyth, Dr. Tim Harrison
2/21/17:  The Dangers of Online Dating - How to Protect Yourself - Ranodore Foggs, Chief Dave Roth
2/14/17:  When Can We Stop Talking About Race? - Dr. Pamela Manning, Shaquille Armstrong
2/07/17:  Affirmative Action - Husch Blackwell Law Firm
1/31/17:  White Privilege, Can We Talk About It? - Dr. Ann Collins, Dr. Melissa Barfield
1/24/17:  #Me Too Movement - Dr. Joni Bastian, Dr. Shruti Desai, Chelsea Jaeger
Social Justice Book Club


Members of the McKendree community are invited to join the Social Justice Book Club. The first book read and discussed was The Hate You Give by Angie Thomas. The book for Spring 2019 is In the Country We Love: My Family Divided by Diane Guerrero with Michelle Buford. Check your email for announcements about joining.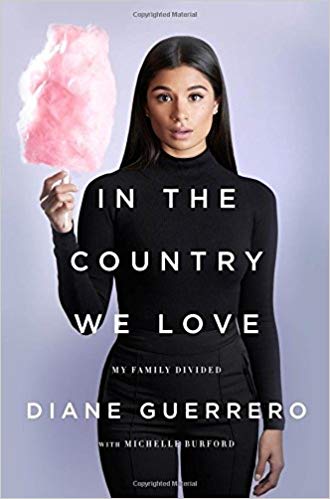 In the Country We Love is a moving, heartbreaking story of one woman's extraordinary resilience in the face of the nightmarish struggles of undocumented residents in this country. There are over 11 million undocumented immigrants living in the US, many of whom have citizen children, whose lives here are just as precarious, and whose stories haven't been told. Written with bestselling author Michelle Burford, this memoir is a tale of personal triumph that also casts a much-needed light on the fears that haunt the daily existence of families likes the author's and on a system that fails them over and over.
Connection Groups


A signature program of the SJEC is the hosting of dialogue groups called "Connection Groups." Connection Groups are small groups (approximately 5-8 members) of students, faculty, and staff who engage in weekly dialogue about diversity and social justice issues under the guidance of a trained student, faculty, or staff facilitator, called a "change ambassador." Although Connection Groups follow a standard agenda from week to week, the focus of discussions varies within each group, depending upon the needs and interests of individual members. If you are interested in joining a Connection Group or serving as a change ambassador, contact Mr. Ranadore Foggs, chair of the SJEC.

Read a letter from Dr. James M. Dennis to the McKendree University community regarding the formation of Connection Groups.