McK MUN Chronicle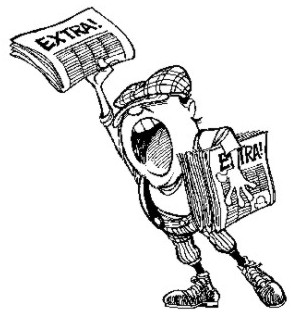 A Message From the Head Editor:
Hello,
I am so excited to be heading this delegation. The program focuses on developing skills in the fields of journalism and writing. Another goal of the International Press Delegation and their paper, the McK MUN Chronicle, is to keep the members of the conference up to date on issues in other committees, not just their own.

My hopes for the program include raising awareness of the McKendree Model United Nations program and helping students improve their skills as reporters. I am looking forward to this opportunity to work with a group of students that share an interest in informing people on news around the conference.
Respectfully,
Darren Meeker
Head Editor of the McK MUN Chronicle
McK MUN Chronicle:
Fall 2013 Conference- Volume IV



Volume IV, Issue II

Volume IV, Issue III

Spring 2013 Conference - Volume III



Volume III, Issue I

Volume III, Issue II

Volume III, Issue III

Volume III, Issue IV
Fall 2012 Conference - Volume II



Volume II, Issue I

Volume II, Issue II

Volume II, Issue III
Spring 2012 Conference - Volume I



Volume I, Issue I

Volume I, Issue II

Volume I, Issue III

Volume I, Issue IV