Spring Fling Schedule
Schedule and activities are still being updated. Be sure to check back!
*This event is open to all McKendree students, faculty, staff, and the local community. Please note that some events, times, and locations are subject to change. In the event of bad weather, the event may be modified or cancelled. Contact the Campus Activities Office at (618) 537-6856 for information.
Friday, April 15 - Schedule of Events (all times approximate):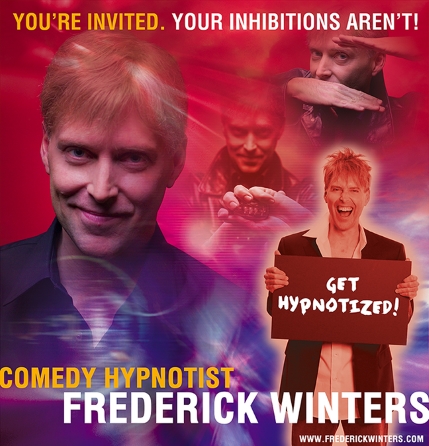 7:30pm – Hypnotist - Frederick Winters (at the Hett) (Info/Video)

Frederick Winters is one of the top five campus entertainers in the U.S. dominating in the market for the past two decades! Performing over 3,000 college shows including his alma mater, Northwestern University, as well as having won the coveted national "Campus Entertainer of the Year Award", Frederick Winters is legendary within the industry and a "tradition" at hundreds and hundreds of colleges and universities nationwide!
Saturday, April 16 - Schedule of Events (all times approximate):
*Games and activities are free of charge except those specified as fundraisers for McKendree Registered Student Organizations.

*A number of off-campus vendors will be available. Items are ala carte and will be paid at those individual areas at nominal cost. Vendors include Roy-El Catering and Emerald Mound Grange Concessions!
McKendree Student Info
Current McKendree students must have a wrist band or ticket, which can be picked up at the Campus Activities Board tent. A current, valid student ID must be shown to get a wrist band. The McKendree student wrist band gets you cool stuff like a Spring Fling t-shirt and a free food item with Roy-El Catering (while supplies last). We are currently working on providing a free food item or credit from one of our off-campus vendors (details to be posted later or info will be available at the CAB tent).
Available Activities
Enjoy a variety of activities including: Caricature Artist, Air Brush Tattoos, Street Signs, Photo Booth, and yard games like volleyball, bags, and washers.
12:00pm – Event Opens; McKendree Main Campus Students – Stop by the CAB tent. Bring your McKendree ID to get your wrist band and free Spring Fling t-shirt (while supplies last).
Caricature Artist – Jim Heil (Campus Quad)
Rainbow Ranch Petting Zoo (Library Side Lot; off Stanton St.)
U.S. Army Rock Climbing Wall (Library Parking Lot)
Airbrush Tattoos
Make Your Own Street Signs
Registered Student Organization Activities
Yard Games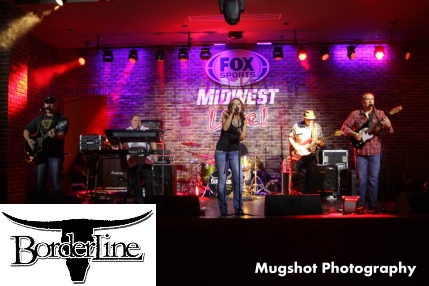 12:00pm – Mobile Stage: Borderline (Info/Video)
Borderline is a group of seasoned musicians with extensive performing, writing, recording, and touring experience. This country group was raised on Haggard and Jones, and continues to let their country roots shine through in their performances today. Borderline originated in the St. Louis Metro Area in the late 1990's and quickly found an audience that embraced quality musicianship and smooth 3 part harmonies.

Borderline currently plays today's top country hits, as well as classic country songs you know and love, and several classic rock favorites. Borderline is a group of true professionals on and off the stage and is able to adapt their show to any audience.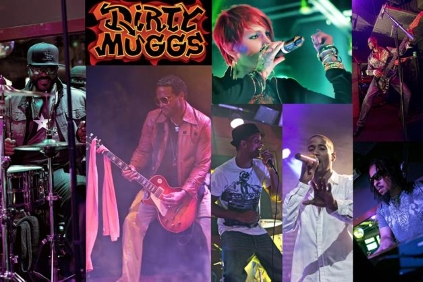 3:00pm – Mobile Stage: Dirty Muggs (Info/Video)

DIRTY MUGGS is St. Louis' high energy choreographic machine and the creative act formed by a talented group of entertainers who have World Class and Hall of Fame experience.

The band enjoys playing St. Louis & the Midwest's Top nightclubs, Festivals, Corporate Parties, & Charity events including Nelly's Black & White Ball. The Dirty Muggs were named St. Louis Magazine's A-List Party Band and StL Post Dispatch GO Magazine's Best Cover Band of 2014.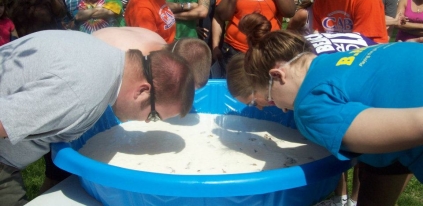 4:30pm – Lair Pit Area: Frozen t-shirt contest; Quad area; Click HERE for rules and registration or you can also sign up at the CAB tent for your chance to compete. Be the first to thaw the shirt and put it on and you will win the shirt and a prize!


5:00pm – Lair Pit Area: Wing Bobbing Contest; Selected students, faculty and staff will compete for prizes. For rules and to be selected as a competitor, please click HERE.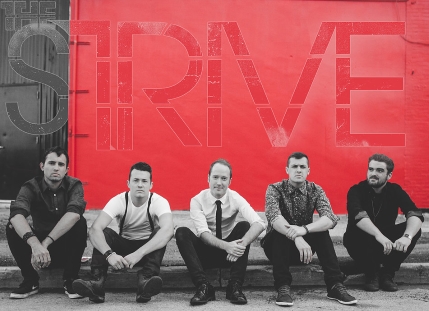 5:30pm – Mobile Stage: The Strive (Info/Video)

The Strive is breaking ground with a fiery, infectious spin on today's rock/pop vibe that simply must be heard. The band's standalone singles Sleepless, Bury Me Under, and Kingdom (produced by Matt Noveskey of Blue October) are a testament to their unstoppable edge, progress and vibrant energy.

The Strive has lived up to its name, making spectacular inroads on the national independent scene. They have performed on bills with Fall Out Boy, The Used, Taking Back Sunday, Neon Trees, Yellowcard, have been featured on Warped Tour and the Red, White & Boom Festival (Mix 93.3) The Strive has produced over 16,000 YouTube subscribers, 1.5 million views and 20k+ twitter followers. The band has also made substantial advancements on the US college market and has toured nationally for 2 years independently.
*Concerts are free of charge. Lawn chairs are encouraged. Coolers and alcoholic beverages are prohibited on campus.