Evidence of Student Learning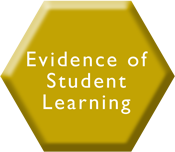 At McKendree University, we collect evidence of student learning every year. We use several tools including the NSSE, the Fall Student Survey, the Faculty Activity Report, the Graduation Exit Survey, the Graduate Success Report, and General Education rubrics. 

This Excel spreadsheet summarizes the McKendree University Assessment 2.0 outcomes, measures, and evidence collected to date. It also includes significant changes made after analysis of the data each year.

Click on the image below to enlarge or download.