Alumni Resources
Welcome to the Alumni pages! As a McKendree graduate you have access to our resources, and we encourage you to visit the links on this page to view what is available. In addition to the online information, we offer individual career counseling, resume/cover letter critiques, and mock interviews.

By connecting with College Central Network, your resume will be available online to employers seeking to fill their job vacancies, and you can view job openings. In addition, Career Services hosts/co-hosts several job fairs and other networking events throughout the year that all alumni are welcome to attend.

Please contact us if you need any assistance!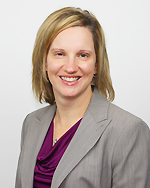 Director
(618) 537-6806
jkpickerell@mckendree.edu
Assistant Director
(618) 537-6805
kaschuetz@mckendree.edu