McKendree Online Programs Among Top 100, Says U.S. News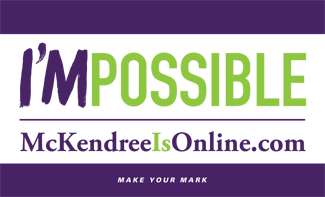 (LEBANON, Ill., January 10, 2017) — McKendree University is proud to announce its online bachelor's degree programs and online graduate education and nursing degree programs rank among the nation's top 100 in their respective categories, and its online MBA program is listed among the top 150, of U.S. News' "Best Online Programs" for 2017.

U.S. News evaluated 1,328 programs this year to identify the best. The 2017 Best Online Programs recognizes programs from reporting schools nationwide in seven disciplines: bachelor's, online MBA and graduate business, criminal justice, education, engineering, computer information technology and nursing. Results are posted at usnews.com/online.

"We are delighted that our online undergraduate and graduate degree programs are ranked so highly. We provide an outstanding educational experience to our students, and we are pleased that U.S. News & World Report continues to recognize the quality of our online programs," said Dr. Christine Bahr, McKendree University provost.

"Our online programs are characterized by excellent instruction, strong personal interaction among faculty and students, and authentic learning experiences that help students apply their knowledge and skills."

Available to students who are unable to attend the university campus or one of its off-campus locations, McKendree Online offers bachelor's degrees in psychology, business administration (BBA) and nursing (BSN). The BBA degree is available with the option of six majors: accounting, business administration, human resource management, management, marketing and sport management.

"McKendree Online allows all students, regardless of their geographic location, to benefit from the university's reputation for academic excellence," Bahr said.

Graduate students can obtain an MBA or MBA with Human Resource Management Concentration; a Master of Criminal Justice degree; or a Master of Arts in Education degree online with majors in higher education administrative services, curriculum design and instruction, middle school endorsement, as well as other options. Master's degrees in nursing (MSN) are offered in three tracks: nurse educator, and nurse manager-administration. McKendree University recently launched a Doctorate of Nursing Practice in Ethical Leadership (DNP) degree program online.

For more information, visit McKendreeIsOnline.com or call 618-537-6576.
-McK-