New Faces and Places
(LEBANON, Ill., August 20, 2021) - McKendree University is pleased to announce several new faculty and staff members who have joined our campus community.

New Faces

New faculty members include: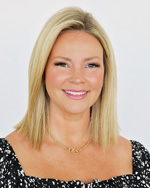 Dr. Allie Helfrich, assistant professor of marketing, has most recently served as an instructor of marketing for Southeast Missouri State University in Cape Girardeau, Mo., since 2015. She has extensive experience in marketing consultation throughout the Greater St. Louis region and throughout Illinois. She has also studied abroad in San Salvador, where she focused on the softgoods industry including product development, manufacturing principles, quality assurance and control, global sourcing, and cultural distinctions.
Digital Marketing and Social Media Graduate Certificate, University of Missouri-St. Louis
Ph.D. in Human Environmental Sciences, University of Missouri
M.S. in Family and Consumer Sciences, Illinois State University
B.S. in Family and Consumer Sciences, Eastern Illinois University

Dr. Jeralyn McAllister, assistant professor of accounting, has seven years of undergraduate teaching experience in all areas of accounting. She has taught as both an adjunct professor of accounting and an associate professor of accounting at Thomas Nelson Community College in Hampton, Va. A member of the Association of Certified Public Accountants and the Association of Certified Fraud Examiners, Jeralyn has nearly a decade of experience in the field as an auditor, cost accountant, and program finance analyst.
DBA with teaching focus, St. Leo University
MBA in Business Administration, St. Leo University
B.A. in Business Administration, St. Leo University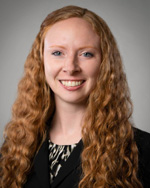 Mary McKee '14, M.A.Ed. '17, assistant professor of athletic training, has many years of experience working as an athletic trainer at Southern Illinois University in Edwardsville, Ill., Kaskaskia College in Centralia, Ill., and Westminster College in Fulton, Mo. She also served as a graduate assistant athletic trainer for McKendree from 2015 to 2017. Mary is a member of several organizations, including the National Athletic Trainers' Association, Illinois Athletic Trainers' Association, Missouri Athletic Trainers' Association, Mid-American Athletic Trainers' Association, and Phi Kappa Phi National Honor Society. She is currently completing doctoral classes and will be graduating with a doctor of education degree in organizational leadership from Grand Canyon University in Phoenix, Az. in fall 2022.
M.A. in Education with a focus on higher education administrative services, McKendree University
B.S. in Athletic Training (CAATE Accredited Program), McKendree University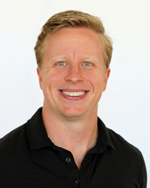 Dr. William Moore, lecturer of health and physical education, has been involved in the fitness and performance industry for more than a decade. He was previously an adjunct faculty member of Maryville University in St. Louis, Mo., where he taught health and exercise psychology. He is also the owner, head coach, and programming director of Profectus Performance in Edwardsville, Ill., which opened its doors in 2012. William has given many professional presentations in the past seven years at various institutions, all revolving around health and exercise.
Ph.D. in General Psychology with an emphasis in performing psychology, Grand Canyon University
M.S. in Education with an emphasis in exercise physiology, Southern Illinois University Edwardsville
B.S. in Exercise and Wellness, Southern Illinois University Edwardsville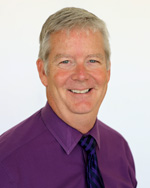 Dr. Timothy Ros, director of MBA program and assistant professor, served as both the assistant professor in the Department of Army Operations and the assistant chief of education in the United States Army Sergeants Major Academy Command and General Staff College in Fort Bliss, Texas. He served in the United States Army in various roles for nine years. Timothy is a member of the American Association for Adult and Continuing Education (AAACE), Army Aviation Association of America (AAAA), Society for Human Resource Management (SHRM), and The Society for Collegiate Leadership & Achievement.
Ph.D. in Education, Liberty University
M.A. in Education, Pennsylvania State University
MBA, Liberty University
Master Certificate in Instructional Design, Western Kentucky University
Master Certificate in Distance Education, Pennsylvania State University
BAS, Troy University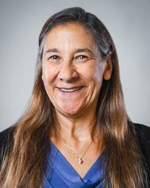 Dr. Julie Smirl, assistant professor of counseling/director of the MA in clinical mental health counseling program, has nearly 40 years of experience working as a counselor, therapist, and consultant in several companies, clinics, and institutions, as well as a teacher in higher education. She was most recently the former assistant professor in counseling at the graduate level at Bradley University in Peoria, Ill. Julie has authored book chapters, scholarly papers, and clinical articles for many publications, and she has presented at the local, state, and national level regarding counseling, rehabilitation trends, and much more. She is a team leader of the Mental Health Disaster Team, a member of the Critical Incident Stress Debriefing Team for First Responders, and a board member for the Minister to the Sick & Aged.
Ph.D. in Philosophy in Rehabilitation – Counseling and Administration, Southern Illinois University Carbondale
M.A. in Counseling Psychology, University of North Florida
B.A. in Psychology, Saint Louis University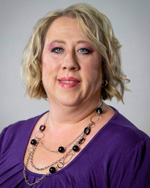 Dr. Kendra Taylor '06, MSN '14, DNP '21, assistant professor of nursing, has worked in the healthcare field since 1996. She previously worked at Salem Township Hospital in Salem, Ill., as the Chief Executive Officer and has also served as an adjunct professor at McKendree. Kendra is a member of healthcare organizations, including the Illinois Organization of Nurse Leaders (IONL), Kaskaskia College Nursing Advisory Board, and Illinois Rural Healthcare Association (IRHA).
DNP, McKendree University
MSN, McKendree University
BSN, McKendree University
ADN, Kaskaskia College

New staff members include:

Lawrence Blackledge, assistant men's basketball coach
Brandi Brown-Harris '10, director of alumni relations
Paula Carpenter, director of financial aid
Erin Gallagher, admission counselor
Benjamin Greenberg, sports information director
Kiara Harmon, director of student accounts/cash manager
Sara Kalkenova '19, assistant tennis coach
Patrick Knapinski, assistant sports information director
Rose Marinucci, resident director
Garrett McKay, assistant football coach
Michael Monardo, IT business analyst
Emily Olague, resident director
Dr. Michael Porterfield, educational technology manager
Mady Poulter, assistant women's softball coach
Jane Rix, academic records coordinator
Heather Tarter, head women's softball coach
Tina (Napper) Tebbe '08, director of communications
Craig Tompkins '21, resident director
Opetaia Tuiava, assistant football coach
Tammy Uchello, academic affairs office manager
Candice Vorbek, assistant men's and women's water polo coach
Rev. Dr. Beverly L. Wilkes-Null, university chaplain, director of church relations, and coordinator for the Dr. Lyn Huxford Center for Community Service
Karyn Wilson, academic resource coordinator
Lindsay Winkeler '16, M.A.Ed. '18, student success mentor
Thomas Whittaker, assistant track and field/cross country coach
Daniel Witlock, area coordinator
Cameron Wyper, head coach, men's and women's rugby team

McKendree is also proud to have promoted the following staff members recently:

Dr. Jessica Campbell, associate professor of English
Dr. Brittany Dobill '06, '09, assistant professor of marketing
Dr. Sara (Trask) Frank '05, associate professor of communication
Dr. Kelly Stewart, associate professor of education
Dr. Tyson Thomas, associate professor of economics
Dr. Lauren Thompson, associate professor of history
Dr. Julie Tonsing-Meyer, professor of education
Dr. Kevin Zanelotti, professor of philosophy

New Places

Check out our new university facilities and office relocations for the 2021-2022 academic year below!

McKendree Gallery of Art
You can now find the McKendree Gallery of Art at 305 Stanton St. This new location houses our talented students' works of art, including paintings, ceramics, and much more.

Student Success & Advising Center
Now found in the lower level of Clark Hall, the Student Success & Advising Center is here to help support our students' academic and personal growth. The Center offers disability services, writing and tutoring services, help structuring students' class schedules, and more.

Online & Graduate Admission
Recently moved to the first floor of Old Main, the Online & Graduate Admission office helps busy adults get a high-quality education with location and format options to fit their busy lifestyles.

Student Financial Services
Visit the first floor of Wildy Hall for all your financial aid or student account needs!

Bogey's Career Closet
Stop by the first floor of Clark Hall to take a peek in Bogey's Closet, a new service that allows currently enrolled McKendree University students to select gently used business attire donated by McKendree faculty, staff, students, alumni, and community residents. The goal of Bogey's Closet is to help students feel confident by providing them business attire for network events, career fairs, interviews, and other professional events. Students can find success beyond the classroom, thanks to the help of Bogey and our generous campus and community donors!

Bearcat Pantry
Now located in Bothwell Chapel and at the McKendree West Clubhouse, the Bearcat Pantry provides supplemental support to students in need, including free food, hygiene items, and cleaning supplies.