Meet the New Faces at McKendree!
(LEBANON, Ill., August 22, 2023) - McKendree University is pleased to announce that new faculty and staff members have joined our campus community.
New faculty members include: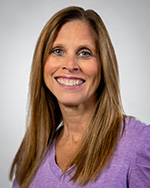 Dr. Julie Brown, lecturer of education, has served in several school districts throughout the state of Illinois. She was most recently the superintendent at Pontiac William Holliday School District #105 in Fairview Heights. She also served as the assistant superintendent at Collinsville Community Unit School District #10, the principal at Carlinville Community Unit School District #1, and an elementary and middle school teacher at East Alton School District #13.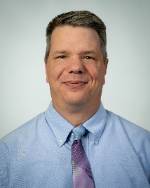 Dr. Michael Downton, assistant professor of education and chair of the School of Education, has worn many hats at his previous place of employment at St. John's University in Queens, N.Y. Throughout the years, he has served as an instructor and assistant professor of curriculum and instruction, the program coordinator of adolescent and childhood education, an undergraduate academic advisor, an interim department chair for curriculum and instruction, and an associate dean in undergraduate education and assessment.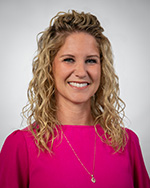 Megan Holtmann, lecturer of nursing, has previously worked both in academia and in healthcare settings. She was most recently the Dean of Health Sciences at Kaskaskia College and served as a nursing faculty there as well. In addition, she was a stem cell transplant nurse coordinator at St. Louis Children's Hospital and a nurse at St. Louis Children's Hospital and Cardinal Glennon Children's Medical Center.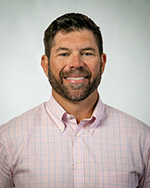 Brandon Wade, lecturer of business, has served as a small business advisor, chief financial officer, and certified pubilc accountant for Wade Consulting, LLC in Aviston, Ill. He has also served as a professor of accounting at Mater Dei Catholic High School in Breese, Ill., a bank director for Farmers and Merchants Bank in Nashville, Ill., a founding member and interim chief financial officer for GR HAM LLC, and as a certified public accountant for PwC.
Dr. Hui Wang, assistant professor of psychology, previously served as a graduate teaching assistant for several classes at the University of Kansas, including Introduction to Statistical Analysis, Research Design and Methods, and Elementary and Intermediate Chinese.
New staff members include:
Hunni Able, accounts payable specialist
Shawn Bibee, head women's bowling coach
Larry Davis, student success mentor
Alex Figueras, assistant men's and women's polo coach
Terra Helm, assistant women's basketball coach
Jason Pompey, assistant director of athletics for compliance
Brett Sauerwein, assistant women's softball coach
Kaleigh Sauerwein, annual philanthropy and alumni engagement specialist
Scott Schneider, vice president for administration and finance
McKendree is also proud to have promoted the following employees recently:
Heather Haycraft, graduate admission and lead CRM process specialist