McKendree University Named 'Military Friendly' by Victory Media for 2016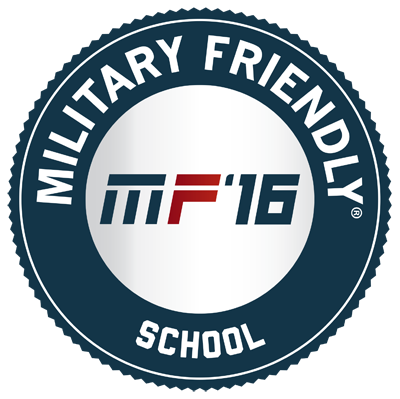 (LEBANON, Ill., November 5, 2015) - McKendree University has been designated a 2016 "Military Friendly School" by Victory Media, which publishes G.I. Jobs, STEM Jobs and Military Spouse to connect the military and civilian worlds. Its Military Friendly Schools designation provides service members and their families with data driven ratings about post-military education and career opportunities.

The designation is awarded to the country's top colleges, universities, community colleges and trade schools that are doing the most to embrace military students and to dedicate resources to ensure their success in the classroom and after graduation.

"Post-secondary institutions earning the 2016 Military Friendly School award have exceptionally strong programs for transitioning service members and spouses," said Daniel Nichols, chief product officer of Victory Media. "These schools are truly aligning their military programs and services with employers to help students translate military experience, skills and training into successful careers after graduation."

McKendree's Center at Scott Air Force Base offers degrees in business administration, accounting, management, marketing, human resource management, computer science, computer information systems, general psychology and sport management. Classes are taught in an accelerated format of four to six weeks, which is advantageous for students whose schedules may change frequently. The center also offers reduced tuition and a convenient one-stop location on base, where students can register for classes, apply for financial aid, buy books, pay tuition and get their parking sticker.

"Our staff sets an example that other off-campus schools strive for but seldom achieve. We do this by creating a student friendly environment, minimizing administrative tasks and stressing the importance of classroom education," said Tia Crowder, associate dean at the center.

For more information about McKendree University's commitment to military students, visit www.mckendree.edu/military.
-McK-