McKendree Students Take Part in Speed-Networking Event at the Hett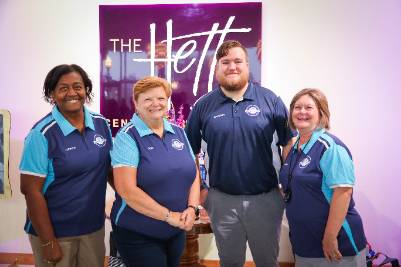 (LEBANON, Ill., Oct. 5, 2023) – Dozens of students braved the driving morning rain and turned up at the Hettenhausen Center of the Arts for a special speed-networking event on Thursday, Oct. 5. From 9 to 10 a.m., students had the chance to interact and network with members of the O'Fallon Chamber of Commerce. An informal breakfast of donuts and coffee was also provided. This event gave students experience in networking as groups of Bearcats took turns speaking with chamber members throughout the hour.
View photos from the event here!
-McK-