McKendree University to Honor Outstanding Alumni
Accolades to include the Peter Akers Award, Loyal Service, Academy of Excellence, Rising Stars, Sports Hall of Fame.

(LEBANON, Ill., September 1, 2021) – McKendree University will honor several of its accomplished alumni at its annual awards dinner on Sat., Oct. 23 at the Hettenhausen Center for the Arts. Chosen by the alumni board, the 2021 awardees have made their mark in their professions, communities and at their alma mater.

Peter Akers Award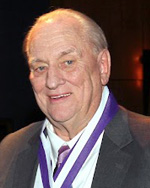 Derwood "Woody" Derickson of O'Fallon, Ill., will receive the highest alumni honor, the Peter Akers Award for professional success, outstanding service and loyalty. A native of Mascoutah, Ill., Woody graduated from McKendree in 1960, earning a degree in physical education, and had played both baseball and basketball during his playing days at the University. In 2015, he was inducted into the Bearcats Sports Hall of Fame.

After graduating, Woody became a high school biology teacher and coach. In 1965, he began his career as an agent with State Farm in O'Fallon, Ill., and provided loyal service until his retirement in 2018. Among his accolades as a State Farm agent, Woody made the President's Club for being one of the top 50 agents nationwide. Other highlights include the Ambassador's Club, Crystal Excellence, Legion of Honor and Agent of the Month for the entire nation.

In the O'Fallon community, Woody remained an active member of the Rotary Club and the Lions Club, which had begun in his office. He also served on the O'Fallon community library board and numerous committees, and he had spoken to various corporate headquarters to discuss State Farm products. In addition, he was active in the O'Fallon-Shiloh Chamber of Commerce and served as a YMCA board member, a Chartered Life Underwriter (CLU) and an Ambassador Travel Qualifier.

Throughout the years, Woody has remained a loyal fan and member of the McKendree Bearcat Booster Club. He served as a member of the McKendree University Board of Trustees for 16 years and was the 1999 recipient of the McKendree University Loyal Service Award.

Woody and his wife, Gail, have been married for 61 years. Together, they have two children, Teri Fleshren and Todd Derickson; and three grandchildren, Erin Fleshren, Kristin Fleshren, and Drew Derickson. His son, Todd, is a 1987 McKendree graduate, and his granddaughter, Erin, is a 2018 McKendree graduate who currently serves on the McKendree University Alumni Board of Directors.

Loyal Service Award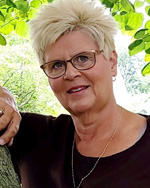 Shirley Baugh of O'Fallon, Ill., will receive the 2021 Loyal Service Award. She graduated from McKendree in 1978 with a degree in business administration, where she was active in Alpha Omega and Student Government.

Shirley started at McKendree as a payroll specialist in 1997, moving through the different positions of the office with role models who supported her as she worked on her master's degree in human resources from Webster University. She would eventually work her way into the role of director of human resources in 2005. As an employee, she was deeply involved in policy development to ensure fair and equitable treatment for all employees and advocated for comprehensive benefit packages, competitive wages and more. She retired in February 2021.

As a staff member, Shirley organized groups of alumni from the 70s in a variety of activities, including homecoming events, reunions and summer visits to campus. Many alumni contacted her through her office when their children were considering college choices, and she helped coordinate their visits or connected them to the correct contact at the University. She also spent her time as an advisor to the Alpha Omega sorority and served on the Alumni Association Board of Directors.

An avid golfer and member of Phi Kappa Phi and the William McKendree Society, Shirley was also a school board member for Grant School District 110 from 1993 to 2013 and is an active member in Christ Church in Fairview Heights. She has supported and enjoyed all McKendree sports with her attendance and enjoys meeting other alumni at many events at the Hett, including concerts and plays. Shirley has two sons and daughters-in-law, Kyle and Lyndsey Jacob and Keith and Juli Jacob, along with five grandchildren, Berkeley, Baylor, Layker, Libby and Kolby Jacob.


Academy of Excellence

Four alumni will enter the University's Academy of Excellence for achievement, leadership and character in the following categories: education; humanities; language, literature and communication; and mathematics, science and technology. Honorees have made exceptional contributions to the honor and prestige of the University and have demonstrated the values imparted by a liberal arts education in their professions or chosen fields.

Humanities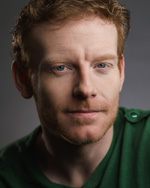 Adam Kee, of Astoria, N.Y., graduated in 2004 with a degree in theatre and music/vocal performance from McKendree, where he was active in the theatre and music departments. He was involved in theatre productions, choir and vocal groups, marching band, and acted as president of Alpha Psi Omega National Theatre Honor Society. He earned a Master of Fine Arts degree in acting from New School University in New York City in 2007, receiving additional acting training from Old Vic Theatre in London and the American Academy of Dramatic Arts in New York City.

Adam currently works as an actor, voiceover artist and teaching artist, focusing on dialect, accent, voice and acting. He has performed in several productions as an actor and vocalist for Off-Broadway in New York City, Regional Theatre, Summer Stock Theatres and more. A five-time nominee for the New Hampshire Professional Theatre Award, Adam recently acted in the role of Thomas in The Garden Left Behind, an award-winning independent film in which he also served as the voice and dialect coach and trainer. A member of the American Guild of Musical Artists, Adam is the recipient of the New Hampshire Theatre Award, "Best Actor in a Leading Role," for his role as Tom Wingfield in The Glass Menagerie at Winnipesaukee Playhouse, N.H.

Adam is active in numerous performing arts groups and open forum groups, often serving as a guest speaker both in person and online. He has done standup comedy and volunteers for various educational and performing arts organizations both regionally and in New York City as a dialect, voice and acting teacher. In addition, Adam is a political activist and is involved in political forum discussions and open forums.

At McKendree, Adam has volunteered as a guest acting coach, monologue coach and guest speaker for the theatre department and academics.

Language, Literature and Communication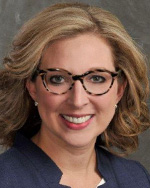 Jackie Shubert Knolhoff, of Chesterfield, Mo., graduated in 2002 with a degree in speech communication with an emphasis in public relations from McKendree. As a student, she played on the women's basketball team for four years, was a resident advisor for two years, was a member of Lambda Pi Eta and worked in the University Communications and Marketing department for three years. Additionally, she was an NAIA Scholar Athlete for the 2001-2002 school year.

After graduating from McKendree, Jackie obtained her master's degree in communication management from Webster University in 2005. She began working in financial services in 2002 and is currently a communications advisor for Wells Fargo Advisors and holds a Series 7 and 66 license. A long-time supporter of the United Way of Greater St. Louis and member of the Women's Leadership Society, Jackie is a strong supporter of the Foster & Adoptive Care Coalition, where she volunteers in creating awareness in St. Louis' most vulnerable youth. She was named their 2017 Special Events Volunteer of the Year. She has also been an annual fund donor to McKendree.

Jackie is married to her husband Justin, who graduated from McKendree in 2001. Together they have two children, Victoria and Jackson. Jackie is a member and supporter of the Manchester United Methodist Church in West St. Louis County and enjoys traveling with her family and friends, reading and exercising.

Education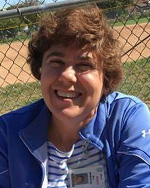 Rebekah (Shryock) McGarrity, of Millstadt, Ill., graduated from McKendree in 1990 and earned a degree in English and secondary education with a minor in history. While at McKendree, she played volleyball for four years on the Bearcat varsity team and was a member of Phi Kappa Delta. She helped establish Sigma Tau Delta and Phi Alpha Theta, honor societies for English and history, respectively. She was a member of the prestigious and initial Commuter Lounge Association, a group of students who changed the face of the University by providing amenities for those who commute.

Following graduation, Rebekah began her career as an English teacher at Belleville East High School and also served as a volleyball coach. She helped establish the St. Louis University dual college credit program for the school district, serving as its first coordinator. Since then, thousands of students have received college credit.

In 1999, Rebekah earned her Master of Arts degree in English from Southern Illinois University in Edwardsville, Ill., later achieving her National Board certification. For more than 10 years, she has taken her students on American Studies field trips to Gettysburg, Harpers Ferry and Shanksville, Penn., to learn about the remarkable sacrifices of ordinary Americans. It is a legacy that she hopes will continue after she retires, along with outdoor learning.

Rebekah has been a church youth leader, Sunday school teacher and leader of First Priority at Belleville East High School. She organized the Segs for Vets initiative at the high school, raising money to purchase a Segway for a disabled veteran, and the Well Wishers campaign, which raised funds to drill water wells in Malawi, Africa. She has also led student and adult trips to Europe and has created volunteer opportunities for her students at Feed My Starving Children.

Rebekah has two children, Meghan Kathleen McGarrity and Michael James Collins McGarrity. In her spare time, she enjoys vacationing with her children, hiking and fishing with her friends.

Mathematics, Science and Technology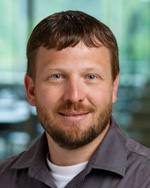 Matt Scaglione, of Chapel Hill, N.C., formerly of Du Quoin, Ill., graduated from McKendree in 2001 with a degree in biology. He played football for McKendree for four years, was a resident advisor for two years and was the treasurer for Sigma Zeta. After graduation, he earned his doctorate in biochemistry of medicine from Saint Louis University in 2007.

Matt has served as an assistant professor at Medical College of Wisconsin and Duke University. He has published dozens of articles in scientific journals and has a few patents, including one for SRCP1-based therapy for Huntington's and related diseases. He has received many awards throughout the years, including K99/R00 Pathway to Independence Award in 2012, Medical College of Wisconsin Eminent Scholar Award in 2018, Translating Duke Health Scholar Award in 2019, Whitehead Scholar Award in 2020 and International Dictyostelium Junior Faculty Award in 2020.

Matt has participated in science outreach programs, including the SMART team, a program that teaches high school students about the structure and function of proteins. He has been involved with a number of science outreach programs that focus on providing research opportunities to underrepresented or disadvantaged high school, college and post-baccalaureate students. In the past, he participated in interviewing students for McKendree's presidential scholarship and has donated to the annual fund.

Matt is married to his wife, Jamie, and together they have two children, Emelia and Cora. In his spare time, he enjoys brewing beer and spending time with his family.

Rising Stars

Rising Stars are McKendree University graduates of the past decade who have made significant achievements in their professions or chosen fields, and who have been highly involved with the University or their communities.


Reginald "Reggie" Cloyd, of Fishers, Ind., graduated from McKendree in 2012, earning a degree in political science with a criminal justice emphasis. A native of Danville, Ill., he was the captain and scholar-athlete on the University's football team, participated in multiple volunteering activities and mentored several underclassmen in academics.

After graduation, Reggie earned his law degree from the University of Illinois College of Law in 2015, graduating with honors. Since then, he has worked as a commercial litigation associate at Tressler LLP in Chicago, Clark Hill PLC in Chicago and, most recently, Dinsmore & Shohl, LLP in Indianapolis, working with attorneys in Chicago, Indianapolis and Cincinnati. In 2019, he was named an Illinois Rising Star by Super Lawyers and also served as the keynote speaker for the 54th Annual Lincoln-Douglass-King Banquet. He maintains a philanthropic spirit he learned while at McKendree by spending 30 hours a year volunteering in Chicago and also working on at least five pro-bono matters annually.

Reggie is married to his wife Maya and loves traveling the world. In his spare time, he enjoys spending time with his dog, fishing and playing softball.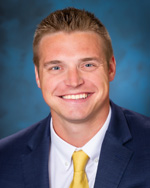 Michael A. Lampe, DO, of Grand Rapids, Mich., graduated from McKendree in 2014, earning a degree in biology. During his time as a student, Michael played as a Bearcat defensemen for the men's ice hockey team for four years, was a member of Phi Kappa Phi Honor Society and achieved the Tyson Undergraduate Research Fellowship at Washington University's Tyson Research Center. He went on to earn a doctorate of osteopathic medicine at A.T. Still University – Kirksville College of Osteopathic Medicine in Kirksville, Mo. in 2019, and is currently working on his general surgery residency from Metro Health University of Michigan Health in Wyoming, Mich.

Michael currently serves as a clinical associate professor in the Department of Osteopathic Surgical Specialties and as a surgical clinical skills lab instructor at Michigan State University College of Osteopathic Medicine in Lansing, Mich. His passion lies in trauma and acute care surgery. Currently, he is involved in the development of an enhanced recovery protocol for patients who undergo a laparoscopic appendectomy for acute appendicitis, which improves the post-operative recovery process, decreasing lengths of stay, overall post-operative complications and readmission rates.

When he is out of the operating room, Michael enjoys spending time with his girlfriend, Shelby, and their Dutch shepherd, Whisper, as well as golfing, boating and spending time outdoors.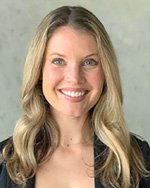 Kaitlyn Kollmann, MD, of Chicago, earned a degree in biology in 2012 from McKendree University, where she was a member of the women's volleyball team, Sigma Zeta and the study abroad program. She was selected as the McKendree Tyson Fellow for 2010, a prestigious opportunity offered through Washington University's Tyson Research Center to allow a student financial support to work on invasive species research. During the summer of 2010, she worked in Eureka, Mo. with Dr. Mickey Schutzenhofer to investigate the invasive potential of the plant known as lespedeza cuneate, along with its effects on prairie development.

Following her graduation from McKendree, Kaitlyn completed her medical school education at Southern Illinois University School of Medicine in Springfield, Ill., where she received honors in her internal medicine, pediatrics, surgery and psychiatry clerkships. She then completed a year of research in pediatric dermatology at Northwestern University in Chicago. She completed her dermatology residency training at Kansas University in Kansas City, Kan., in July 2021, where she was selected to serve as chief resident during her final year. After finishing her residency training, she completed her medical internship at St. Francis Hospital in Evanston, Ill.

Kaitlyn is currently a full-time dermatologist at Advanced Skin and Mohs Surgery Clinic in Chicago, where her personal interests include medical, surgical and pediatric dermatology. She treats patients of all ages and skin types. In her spare time, she enjoys fitness, traveling and reading.


Sports Hall of Fame

Entering the McKendree Bearcat Sports Hall of Fame in 2021 are the late Scott Cummings, sports information director; Melissa Ringhausen, former women's basketball coach; and Darron Randle, Class of 1992, former men's basketball player. Read more about the new Sports Hall of Famers at mckbearcats.com.

-McK-