Holland Construction President Mike Marchal to Speak at McKendree University on Oct. 5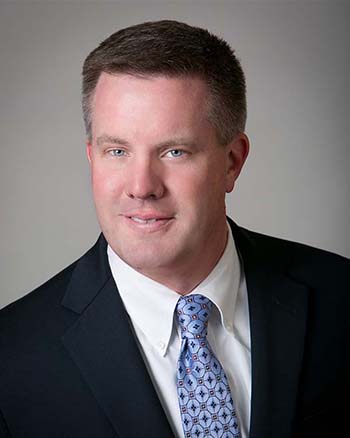 (LEBANON, Ill., August 24, 2022) – Mike Marchal, president of Holland Construction, will speak at McKendree University on Wednesday, Oct. 5 at 7 p.m. at the Hettenhausen Center for the Arts on campus. The University's annual Wayne E. Lanter Lecture Series invites influential business leaders and entrepreneurs to share their insight and strategies for success. Admission is free and the public is welcome to attend. House doors will open 30 minutes prior to the event.

In his lecture called "Fostering Intrapreneurship," Marchal will lead an interactive session in which attendees will navigate through a series of critical thinking prompts. Along the way, he will provide guidance using his experience as a successful intrapreneur.

The public is also invited to join Marchal and the University community for Business over Breakfast in the Hett lobby at 8:30 a.m. on Oct. 5. Coffee and donuts will be provided.

Mike Marchal is president at Holland Construction Services, Inc. As president, he oversees construction operations, is involved in strategic planning and provides overall direction of the company, including employee management, business development and leadership of the management team. Marchal joined Holland in 1997 as a project manager, was promoted to director of construction operations in 2002, then vice president of construction operations in 2008. He has been serving as president since 2011.

Marchal has been recognized with multiple awards, including SIUE School of Engineering Alumni Hall of Fame, SIUE Construction Leadership Institute Alumni Leadership Award, SIUE Department of Construction Outstanding Alumnus, St. Louis Business Journal "40 Under 40," Illinois Business Journal All-Star, Illinois Business Journal Rising Star (20 under 40) and the U.S. Army Freedom Team Salute Commendation.

Marchal is also involved in many professional organizations where he has held positions on committees and as a board member. These include the McKendree University Board of Trustees, Big Brothers Big Sisters of Southwestern Illinois, United Way, Leadership Council Southwestern Illinois, YPO, Greater St. Louis Area Council Boy Scouts of America, 9/11 Memorial Walkway of Southern Illinois, CEO (Creating Entrepreneurial Opportunities) Belleville, American Red Cross, AGC, and his church.

To learn more, please visit the Hett's website or call (618) 537-6863.
-McK-