Archford Capital Strategies CEO to Speak at McKendree on Nov. 19
Jim Maher is an Authority in Estate Planning, Business Transition and Philanthropy

(LEBANON, Ill., November 9, 2018) — Jim Maher, chief executive officer of Archford Capital Strategies, will speak at McKendree University on Monday, Nov. 19 at 6 p.m. in Room 222 of Piper Academic Center on campus. The university's annual Wayne E. Lanter Lecture Series invites influential business leaders and entrepreneurs to share their insight and strategies for success. Admission is free and the public is welcome to attend.

An attorney and CPA by training, Maher is the CEO and founder of the independent wealth management firm in Swansea, Ill. Archford Capital is one of the Financial Times 300 Top Registered Investment Advisors, serving the Midwest with more than $700 million of assets under management. Its advisors have more than 31 advanced degrees, professional designations, accreditations and certifications.

Maher has earned three of the highest certifications obtainable in the retirement-plan benefit area. He has created a network of professionals to assist business owners with a wide range of solutions for business continuation or succession planning, including employee stock ownership plans, management buyouts and third party sales.

As a Certified Exit Plan Advisor, he works with business owners, attorneys, CPAs, business valuation specialists, marketing professionals and employee education companies to establish resources for business owners in transition. As an award-winning, nationally recognized authority in estate planning, business transition and philanthropy for closely held business owners, he is a sought after trainer and presenter.

Maher holds a bachelor's degree and a law degree from the University of Missouri at Columbia, and is a member of the Missouri Bar, The National Center for Employee Ownership, and Vistage. He is president of the St. Louis chapter of the Exit Planning Institute and serves on the Leadership Council of Southwestern Illinois. In 2009, he was named "Donor Advisor of the Year" by Leave a Legacy, Planned Giving Counsel, and The Greater St. Louis Community Foundation.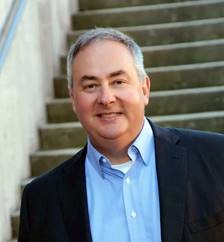 Jim Maher, Archford Capital Strategies