Physician Will Speak at McKendree on Oct. 5
Former Lebanon Resident Michael Consuelos is Lanter Lecturer Guest

(LEBANON, Ill., September 25, 2015) - Dr. Michael Consuelos will speak at the Wayne E. Lanter Lecture Series on Monday, Oct. 5 at 6 p.m. at McKendree University, in Room 222 of Piper Academic Center.

He is the senior vice president for clinical integration at the Hospital & Healthsystem Association of Pennsylvania (HAP). He works with member hospital and health system leaders, as well as other stakeholders, to promote innovative ways of improving health care delivery.

Consuelos leads HAP's physician leadership initiative. Through this, he engages physician leaders, supports hospital and health system leadership in developing new payment models, works to improve the quality of clinical care, and supports integration of care across the continuum. Consuelos also encourages the sharing of best practices and the involvement of thought leadership to strengthen the hospital-physician relationship.

He has held multiple physician leadership positions, encompassing physician practices and pediatric service lines since 1997. He has extensive experience leading health system capital planning, strategic business ventures, physician compensation plans, and community pandemic response.

A former resident of Lebanon, Ill., Consuelos received his undergraduate degree from Princeton University and his medical degree from the University of Pennsylvania. He completed his pediatric training at Children's Hospital of Philadelphia and the Walter Reed Army Medical Center. He received his Executive MBA from the Pennsylvania State University Smeal College of Business and is a Fellow of the American Academy of Pediatrics.

The Wayne E. Lanter Lecture Series invites influential business leaders and entrepreneurs to share their insight and strategies for success. Admission is free and the public is welcome to attend.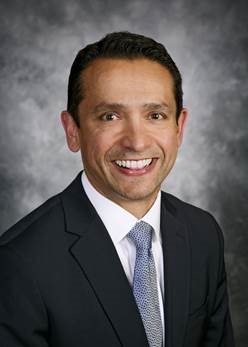 Dr. Michael Consuelos