Improvised Shakespeare Company at the Hett on Jan. 26
(LEBANON, Ill., December 21, 2016) - Based on the audience's suggestion for a title, the Improvised Shakespeare Company will create an unscripted, often hilarious Elizabethan-style play at McKendree University's Hettenhausen Center for the Arts on Thursday, Jan. 26, at 7:30 p.m.

The all-male cast will brush up on its "thee's" and "thou's" for an evening of off-the-cuff comedy using the rhyming verse and themes of William Shakespeare. Nothing is planned, rehearsed or written, the characters are created as you watch, and if you wonder where the story is going ... so do the actors. The night could reveal a tragedy, comedy or history. Each play is completely improvised and therefore entirely new.

Tickets are $18 adults, $15 seniors, $10 students or children, and free for McKendree University students. Visit theHett.com for ticket information.

The Improvised Shakespeare Company has performed its critically acclaimed show to sold out audiences in Chicago since 2005. Its national touring company has entertained audiences across the U.S., including the Piccolo Spoleto Fringe Festival, Off Broadway in New York City, Bonnaroo, and the Just For Laughs festival. The troupe has been named best improvisation group by the Chicago Reader and the Chicago Examiner and has received numerous awards in Los Angeles, New York and Chicago.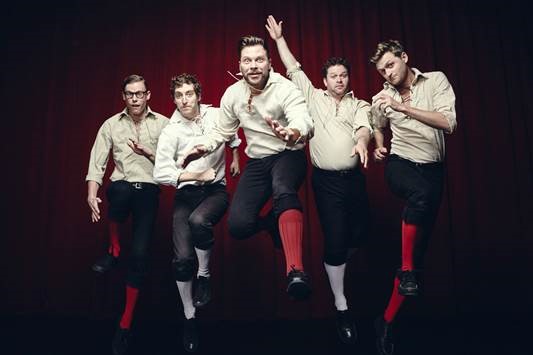 The Improvised Shakespeare Company
-McK-