Cassens to Receive McKendree's 'Friend of the University' Award
Lebanon, Ill. — Allen R. Cassens, of Edwardsville, will receive the 2013 Friend of the University Award when McKendree University observes its 185th anniversary on Feb. 20. It will be presented during a Founders' Day program that will begin at 7 p.m. at the Hettenhausen Center for the Arts. Friends and members of the community are invited to attend.

The Alumni Board gives the award to individuals or organizations who are not McKendree alumni but who have consistently given exemplary service to the university. A member of the board of trustees for 17 years, Cassens has provided significant volunteer and philanthropic leadership, including serving on its resource development and academic affairs committees. He and his wife Linda have provided financial support for many university projects, including the Hettenhausen Center for the Arts, a natatorium and the annual fund.

He is the owner of Cassens Corporation holding company, which includes a Chrysler Dodge dealership in Glen Carbon, and a transport company and insurance agency in Edwardsville. He has played key roles in other philanthropic and business endeavors, including The Bank of Edwardsville, the SIUE Foundation and Allison's Friends of Hope.

"Allen Cassens has been a friend of McKendree University for more than 20 years. His impact on the University and as a leader in the metro-east and Edwardsville area in particular has been significant," said Dr. James Dennis, president. "His leadership at McKendree and his unwavering support for cancer research are indications of his commitment to the region and beyond. The university is honored to recognize Allen as part of our Founders' Day celebration."

Dennis will close the Founders' Day program with a "State of the University" address, discussing recent accolades, aspirations and challenges for McKendree's future.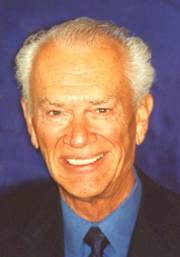 Allen R. Cassens