McKendree's Doctor of Nursing Practice Online Program Ranks in Top 25
Among the Most Affordable, Says Nursing School Hub

(LEBANON, Ill., Feb. 13, 2019) — McKendree University has earned a top 25 ranking among the Top Online Doctor of Nursing Practice (DNP) Programs 2019 by Nursing School Hub. Nursing School Hub provides useful information and resources to those interested in the field, to help them make informed decisions about nursing jobs and schools. It recognized the McKendree's online DNP program as one of the most affordable programs available.

McKendree University's online Doctor of Nursing Practice degree in Ethical Leadership is designed for nurse leaders and working practitioners seeking to advance to leadership roles. The program is accredited by the Commission on Collegiate Nursing Education.

According to nursingschoolhub.com, "As standards continue to rise for nursing administration and advanced practice, online DNP programs have become a valuable solution for nurses who want to not only advance, but provide the highest level of care and leadership in the field. McKendree University runs one of the best online DNP program programs in the country. The curriculum is based on ethics and leadership, designed to foster ethical leadership in the nursing profession.

"With one of the most uniquely focused DNP programs in the nation, students are imparted with the skills and knowledge they need to work at the highest levels of the nursing profession."

To learn more about McKendree University's Doctor of Nursing Practice online degree program, contact Carol Fairlie, student services specialist, at (618) 537-6507 or cjfairlie@mckendree.edu. Applications for admission must be received no later than April 1.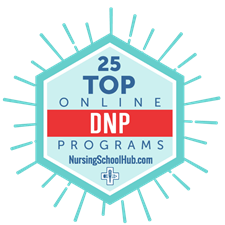 -McK-