Author Jeanne Marie Laskas is at McKendree's Hett Center on Nov. 14
Distinguished Speaker Series Guest Wrote Concussion, Hidden America

(LEBANON, Ill., October 25, 2017) — Author, journalist and storyteller Jeanne Marie Laskas, the New York Times best-selling author of "Concussion," will speak at McKendree University's Hettenhausen Center for the Arts on Tuesday, Nov. 14, at 7:30 p.m. Admission is $5 and reservations are recommended. Call the Hett box office at 618-537-6863 or visit theHett.com.

Her latest book is "Hidden America: From Coal Miners to Cowboys, An Extraordinary Exploration of the Unseen People Who Make this Country Work." In 2009, Laskas wrote the GQ article "Game Brain" about Dr. Bennet Omalu, a young forensic pathologist from Nigeria whose medical discovery of chronic traumatic encephalopathy (CTE) put him in the NFL's crosshairs. The story inspired the film "Concussion" starring Will Smith. Laskas is the author of six other books.

Formerly a contributing editor at Esquire magazine, and a syndicated columnist ("Significant Others") at The Washington Post Magazine, she has written for national magazines for 20 years. Her work has appeared in The New Yorker, The New York Times Magazine, Smithsonian Magazine, O: The Oprah Magazine, Allure, Ladies Home Journal, and in numerous anthologies. She is a professor at the University of Pittsburgh, where she is director of The Writing Program, and founding director of The Center for Creativity.

Laskas is a guest of McKendree University's Distinguished Speaker Series at the Hett.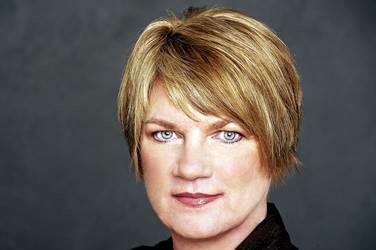 Jeanne Marie Laskas


-McK-