Auburn University Honors McKendree Special Education Professor
Alumna Karee Orellana is Named 2015 Outstanding Educator

(LEBANON, Ill., April 8, 2015) — A McKendree University professor and advocate for students with disabilities has received the 2015 Outstanding Educator Alumni Award from the Auburn University College of Education. Dr. Karee Orellana, a Shiloh resident and a 1997 Auburn graduate, is assistant professor of special education and coordinator of special education at McKendree University, where she has taught since 2011.


The honor recognizes College of Education alumni who have demonstrated a commitment to education and excelled in their profession. It was presented on April 1 at an annual awards ceremony in Auburn, Ala.

Orellana's professional areas of interest include students with autism and intellectual disabilities; positive behavior supports for students with low-incidence disabilities; and teacher education in online formats. She has over 17 years of K-12 public school special education and university teaching experience. For four years she taught at Middle Tennessee State University in the special education program and created an online program for students pursuing an endorsement in gifted education.

She graduated from Auburn in 1997 with a bachelor's degree in special education and went on to earn a master's degree in special education from Middle Tennessee State University in 2003. She received a doctorate in curriculum and instruction with a concentration in special education from Tennessee State University in 2010.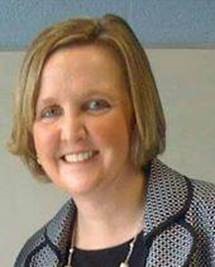 Dr. Karee Orellana